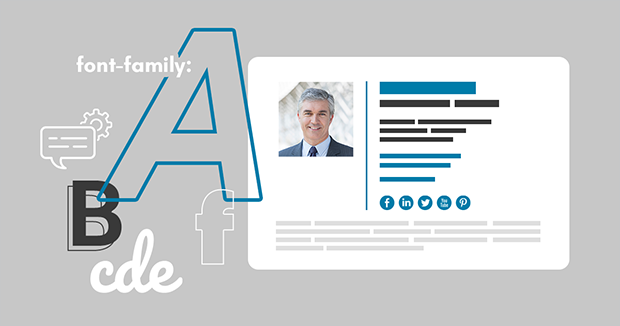 [Update]: This article was first published on February 02, 2018. New sections have been added to the article to reflect current trends and changes in email signature good practices.
Every element of a signature block plays an important role. Contact details, user's photo, marketing banner, hyperlinks, and social media icons need to go together to make the signature look professional. But there is one basic element, which, if overlooked, can significantly impact the signature's readability and visual perception – it is a font. Having this in mind, in this article, I will show the best fonts for email signatures.
Best fonts for email signatures
To choose the best font for your email signature, you need to look for one of the web safe fonts. By 'safe fonts,' I mean fonts that are pre-installed on most devices. No matter if this is Windows, Mac, iPhone or Android – you can be pretty sure that the font you use in your signature is available on the recipients' side. This will guarantee that the signature template will look just the way you see it on your screen.