Instead of adding email signatures individually for every user in your company, you can add them automatically for the whole organization. Email platforms such as Exchange Online (Office 365) and Exchange on premises allow admins to create company-wide email signatures via mail flow rules. These native solutions, however, have several limitations, such as: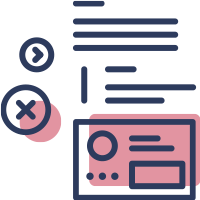 Email signatures are not inserted directly under the latest reply/forward in an email conversation thread.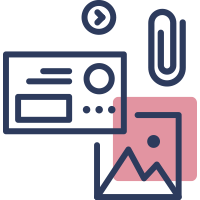 Images in email signatures are sent as message attachments.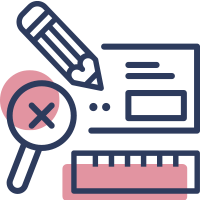 There's no HTML editor to design, preview and test your signature.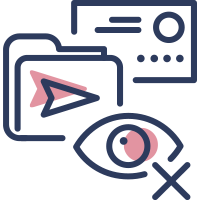 Email signatures are not visible in the Sent Items folder of your email client.
Best alternative: email signature software
Email signature management tools can help you overcome these limitations and add some extra features, too. See a 2-minute video with top 10 reasons why companies use email signature software:
With the right signature manager, you can change email signatures used by your company so they are no longer an element that provides basic contact information but instead become a powerful branding and marketing tool.
Choose your email platform
Office 365 (Exchange Online)
Exchange Server
CodeTwo Email Signatures 365
Works with: Microsoft 365 / Office 365 (Exchange Online) and all email clients
Centrally managed Microsoft 365 email signatures and legal disclaimers in messages sent from any mail client or device. This revolutionary cloud solution is the only signature management software certified by Microsoft. It lets you stay in charge of your company's email branding without the need of setting anything up on end users' devices. The program's main features are:
Organization-wide management of email signatures regardless of the email client or device
Full support for mobile devices
Signatures added in the cloud or directly in Outlook
Signatures added right under the latest reply/forward in a conversation thread
Easy setup of graphics and social media links in email signatures
Automation of email marketing campaigns
Integrated customer satisfaction measurement & analytics
Cloud (server-side) signatures visible while typing an email and in Sent Items
Microsoft 365 user photos automatically added to signatures
Delegation of email signature management rights to non-IT staff
Safe cloud technology (ISO 27001, 27018 & Microsoft 365 certified); multiple regions worldwide
And more.
CodeTwo Exchange Rules Pro
Works with: Exchange Server and all email clients
The program offers all the advanced email signature related features of the standard version, but also adds some email flow management features useful for every Exchange Server administrator. The program's functionalities include:
Central management of email signatures and disclaimers
Support for all email clients and mobile devices
Email flow control according to rules
Attachment control and compression
Advanced email forwarding, rerouting and auto responding
Data loss protection features
Ability to remove, mask or replace sensitive content
And more.
CodeTwo Exchange Rules
Works with: Exchange Server and all email clients
Manage email signatures and disclaimers for the entire Exchange organization from one place. The program allows you to take full control of email signatures no matter what email client or device is used to send emails. Once installed directly on the server, this email signature management tool adds email signatures according to user-defined rules.
Centrally managed email signatures and disclaimers in Exchange 2019/2016
All email clients supported, including mobile devices
Easy management by using email signature rules
Signatures visible in Sent Items
Signatures directly under the latest reply or forward message in a thread
Social media icons included in the signature template library
Email signatures can be managed by delegated non-IT users
And more.