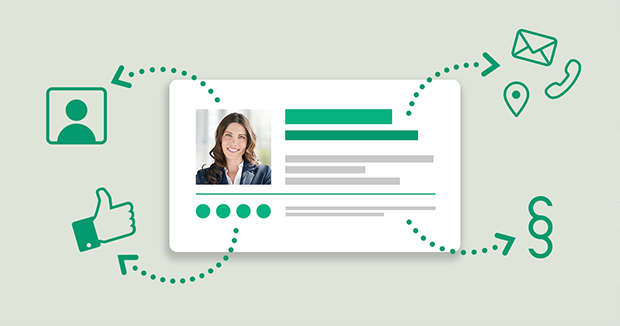 In most companies, employees send more emails to each other than externally (most frequently to exchange information or share something interesting with each other). Very often members of the same organization work in different buildings, cities, or even countries so email becomes a perfect communication channel to distribute information within a company. Most employees will choose to send an email to share something interesting or job related while only few will make a phone call.


Fig. 1. An example of an email signature used for external communications, e.g. with clients.

In many companies the email signature used for internal messages is exactly the same as the one used when communicating with clients or suppliers. Very often it is much longer than the content of the email itself. This is a mistake, since best practice dictates that intra-organizational email signatures should be as short as it is possible and give the most important information about employees.
What to include in an intra-organizational email signature:
Employee name and surname
Job title and department – Let people know who is who.
Telephone number – This should be the number at which employee can be most often reached, e.g. landline office number and business mobile phone number. And don't forget to add the local prefix for landline if your company has more than one office in one country and a country prefix (both for landline and mobile numbers) when offices are situated in different places across the globe.
Email address – Some people think that adding email addresses to email signatures is useless as people simply use the Reply button to send their response. However, there are cases where your message is forwarded or printed and handed to somebody else (yes, this sometimes still happens) and adding email address will simply safe their time as they will not have to investigate who the sender is.
Optionally:
Location – If your company has several offices around the world it might be a good idea to let the recipient know where your email comes from.
Small photo – it adds a more personal touch when communicating with other employees.
What not to include:
Legal disclaimers – they are usually very long and in internal communication they are completely unnecessary. However if you are sending classified information in your email you might have to include a short confidentiality note.
Multiple telephone numbers or emails – Do not include more than two telephone numbers in a company email signature as this will be confusing for others.
Full company mailing address – when it comes to intra-organizational correspondence this is unnecessary.
Personal social media links – an intra-organizational email signature is still a kind of business email signature and should not include this kind of content. However, it is acceptable to include a link to a personal blog with job-related articles.

Fig. 2. An example of good intra-organizational email signature.
Deploying unified email signatures for the whole company (especially one that employs a large number of people) could be challenging, unless you use third-party signature software like CodeTwo Exchange Rules for Exchange Server or CodeTwo Email Signatures 365 or Google Apps for Work. Both of these programs let you easily create and manage email signatures for multiple users.
See also
If you also need to compose your external email signature, this free email signature generator will come in handy.