[Update]: This article was updated on May 25, 2020.
Have you ever wondered how to make your email signature more attractive? Here's an idea – add a video! It is as easy and quick as adding a link to your social media page. It will help you boost your company's brand identity, while simultaneously promoting the video itself. The best thing is that it can greatly increase traffic and it won't cost you a dime! And don't forget that you can measure how much traffic your video attracts with Google Analytics (learn how to track campaigns in email signatures).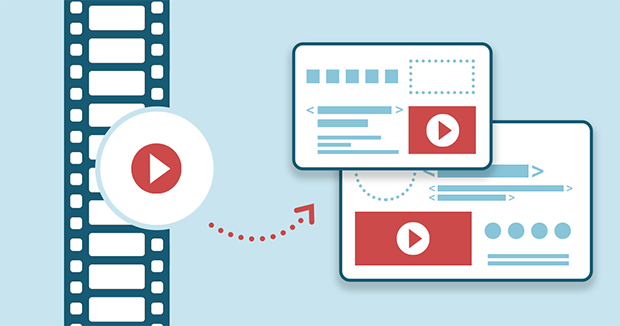 Preparing a thumbnail image
Unfortunately, you can't embed a video directly in your email signature. Instead, you can insert an image and use it as a thumbnail linking to the video. Also, remember that the video you'll use, must be hosted somewhere online in order to get its URL.
The first thing you need to do is to prepare the image. It should clearly suggest that when you click it, a video will play. It can be a screenshot of the whole video player, but the using a thumbnail with a play icon looks best. To prepare an image for your signature, take a screenshot of an interesting frame from your video and use a graphics editor to paste a play icon on top of it. If you add opacity to the play button, your recipients will see the video frame more clearly. Here is an example of how a good thumbnail looks like:

Once the image is ready, you should decide whether you want to embed it in the signature or use a linked image. Read this article to learn about the pros and cons of both options.
Adding a link to your video
No matter what your email client is, you can use our free email signature generator to add the video to your signature. This way, you won't have to design it from scratch.
First, choose your design from the templates available. Make sure the one you select has a banner placeholder. This will make it super easy to add your thumbnail.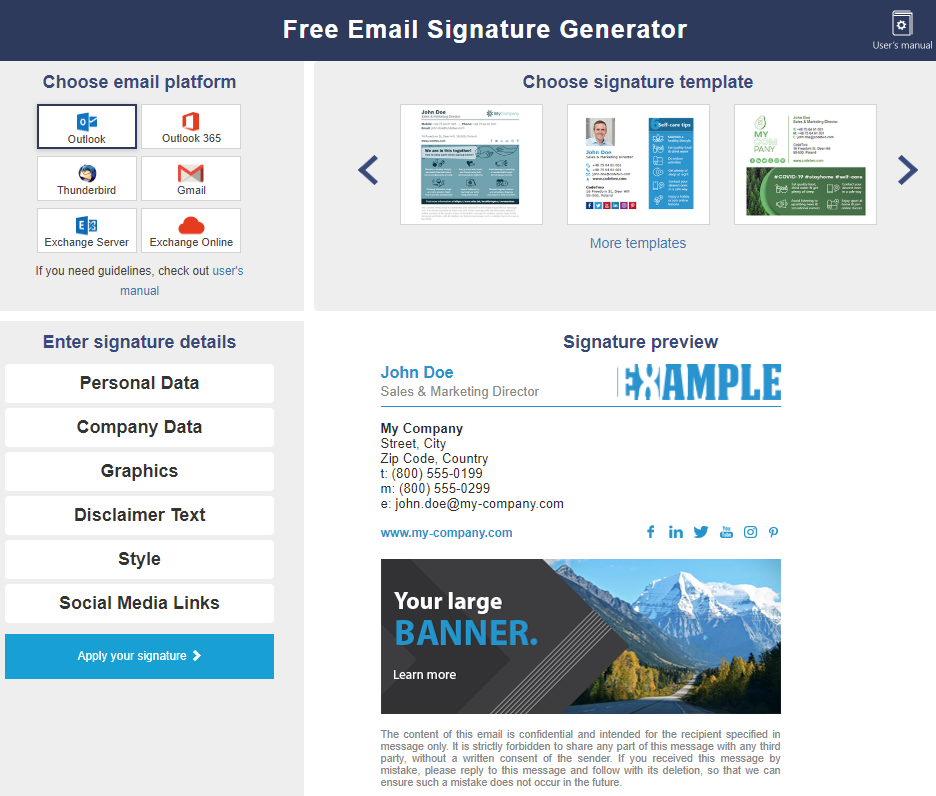 Expand the Graphics tab on the left. Then, enter a direct URL to your thumbnail image in the Banner URL field and enter the link to your video in the Banner linking to field.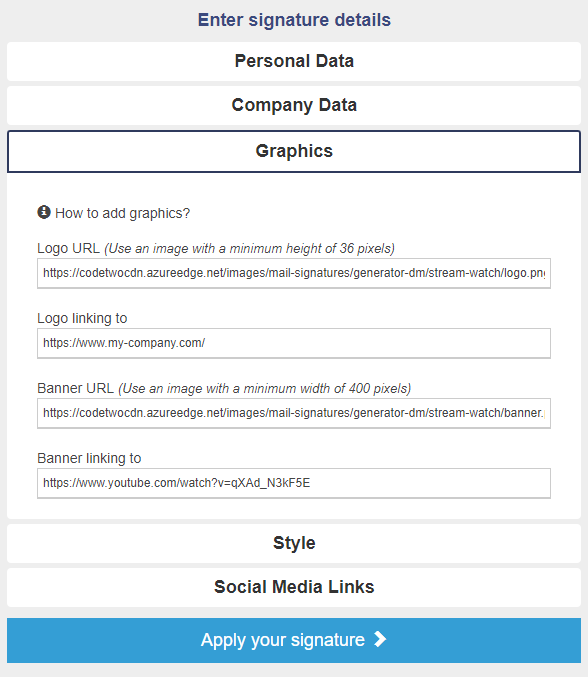 Remember to update all signature details including your Personal Data, Company Data, other items in the Graphics section and the Social Media Links in their respective tabs as well. When you are done, click Apply your signature and enjoy your new signature, which will now be as interesting as the one below: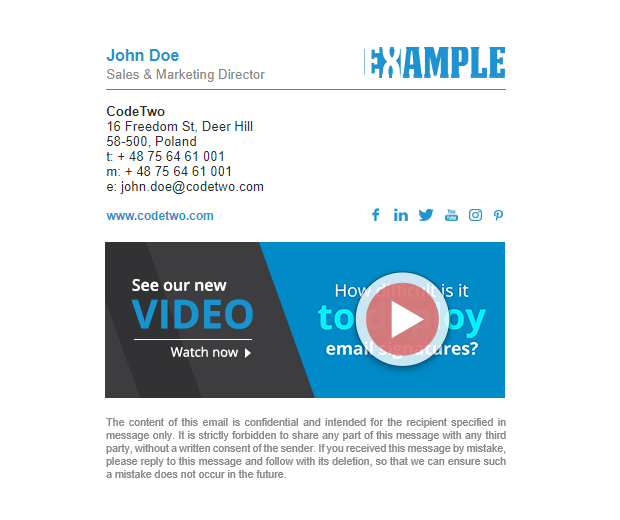 See more: