Photos, logotypes, various types of banners, social media icons, etc. are more and more becoming a crucial part of a professional email signature. Unfortunately not all email platforms offer an easy way of inserting pictures and graphics into footers.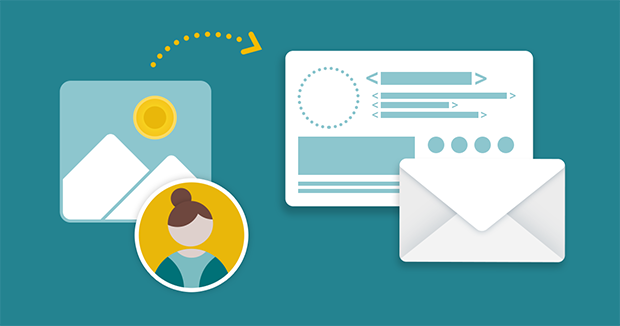 The 2 options we will be looking at are:
linked images – located on a web server and downloaded into the email each time it is viewed;
embedded images (also known as inline images) – part of the email, sent together with the message as hidden attachments.
Workaround and tricks
OFFICE 365 OWA
There is an easy workaround that lets you use a linked image in your email signature. It requires you to open the linked image in a browser and copy it into the Office 365 OWA signature editor. This article has more.
OUTLOOK.COM
While the Outlook.com signature editor does not have a built-in option that would allow you to add any type of image to your signature, an option exists to add a linked image via the signature editors HTML source. Click here for more.
Tools
EXCHANGE SERVER
Early versions of Microsoft's Exchange Server only allowed for adding server-level signatures if you used a VB script. Exchange 2007 finally included a simple disclaimer adding tool, but it still did not allow for using images. Starting with the 2010 edition Exchange Server supports linked images in email signatures, but embedded images (often preferred by experienced marketers) are still not supported.
To add both linked and embedded images to email signatures on all Exchange Server editions, even as old as 2000, you have to use a 3rd party server level signature adding tool like one of the programs from CodeTwo's Exchange Rules family. To learn more about this software, visit CodeTwo Exchange Rules family website.
—-
Coming up next: Linked vs embedded images in emails: pros and cons. Stay tuned!