IMPORTANT: This solution is supported on Microsoft Internet Explorer and Mozilla Firefox. It is not supported on Google Chrome.
The Office 365 OWA email signature editor does not have a built-in functionality (e.g. button or easily accessible HTML source) for adding images to the signature. Luckily, it is very easy to overcome this limitation. Here is what you need to do:
1. Upload the image you will be using for your signature to a web location (I'll use the one located here).
2. Open the web location, right-click the image and select Copy or a corresponding option in your browser (Fig. 1).
It's important that you copy the image and not only its URL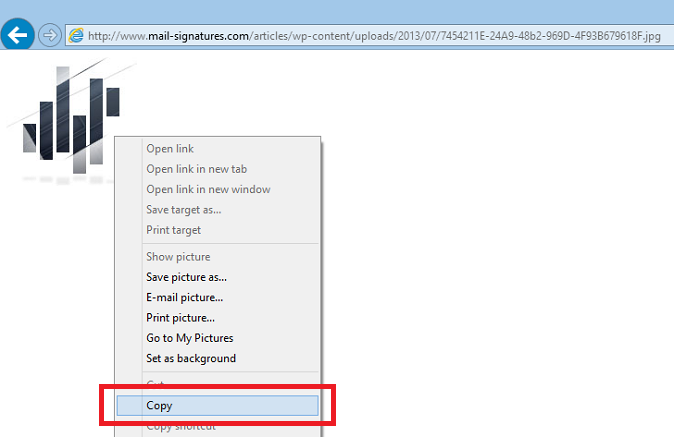 Fig. 1. Copying an image using Internet Explorer. Other internet browsers use various names for the copy image option: Copy image (Firefox, Chrome), Copy image to clipboard (Opera), etc.
2. Open the Office 365 OWA email signature editor, navigate to the part where you want to insert the image and press Ctrl+V on your keyboard. After the image is inserted, you can scale it by choosing one of the options provided in the sub-menu when you click on the image (Fig. 2).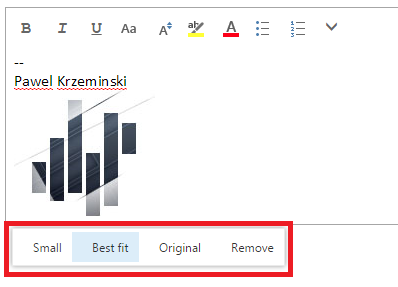 Fig. 2. An image pasted into the Office 365 OWA email signature editor.
NOTE: There is no known limit for the number of images in an Office 365 email signature.
HYPERLINKED IMAGE: To add a hyperlink to an image, highlight the image (you know that it has been highlighted when a bluish shadow appears on it; the same way as you highlight text), click the Insert Hyperlink icon (Fig. 3) and in the resulting window type the hyperlink URL.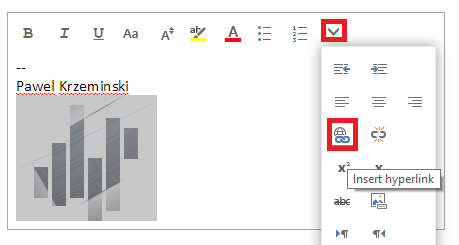 Fig. 3. Insert Hyperlink button in Office 365 OWA.
3. Click the save button at the top of the Office 365 OWA settings panel.
If you followed the above steps and checked the Automatically include my signature on messages I send option (if it has not been checked, you can always insert the signature using the INSERT button in the new message editor; see this article for more), the signature with the image will be visible in every new email you compose (Fig. 4).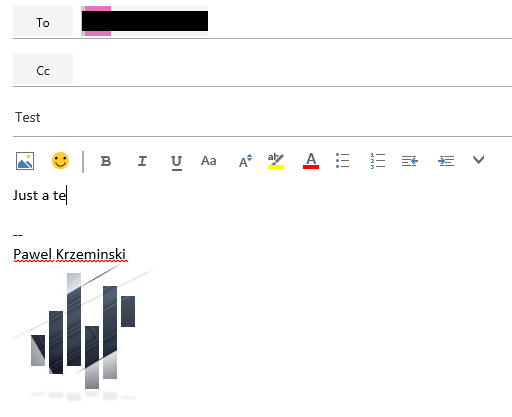 Fig. 4. A signature with an image in Office 365 OWA.
Before you start sending out emails make sure to perform a test. Here is my email with the signature in the recipient's Inbox: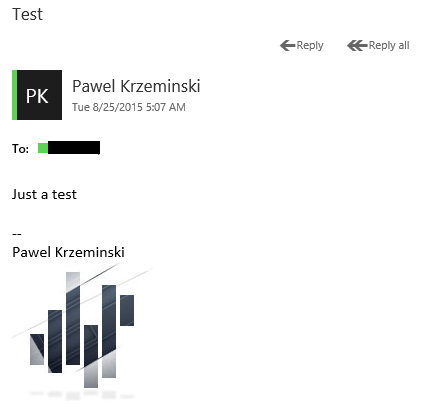 Fig. 5. A signature with image in email sent from Office 365 OWA.
Suggested reading
When you apply the above solution, what you effectively get is a so called 'linked image'. The problem with linked images is that they tend to get blocked by popular email clients. Go to my Images in email signatures – linked or embedded? article to learn more about the pros and cons of using them.
More on email signatures in Office 365 OWA: How to add or change an email signature in Office 365 OWA
To globally add email signatures for Office 365 users, you do not have to learn how to manage Office 365 transport rules. CodeTwo Email Signatures is an easy to use alternative. Benefits include:
easy email signature template design thanks to built-in WYSIWYG HTML editor;
no HTML skills necessary;
images and dynamic fields added with a mouse-click;
users can see their signatures when writing emails;
non-IT staff can manage email signatures without access to Office 365 Admin Panel.