By default, Gmail (or Google Mail) allows for applying only one signature to your new email messages or replies. Although this solution seems to be sufficient when private correspondence is taken into account, it is not necessarily a desirable scenario in case of business communication.
If you have already had a chance to work with Microsoft Outlook, you perhaps noticed that it offers a convenient option of using multiple signatures that can be selected depending on a situation. In this article, you will find out how to achieve a similar effect in Gmail.
The tricky part of the setting is that you need to activate a Gmail extension called Canned Responses. As soon as the Canned Response lab is active, you will be able to create and save as many new signatures as you need.
Note: If you are using a signature that automatically appears in your every new email, it is better and more convenient to switch it off before you start using Canned Responses.
Let see how to find the Canned Responses option in Gmail settings and how to switch it on.
Activating Canned Responses
To activate the Canned Responses tab, log in to your Gmail account and go to Gmail settings (gear icon) located on the top right corner of the main Gmail account window: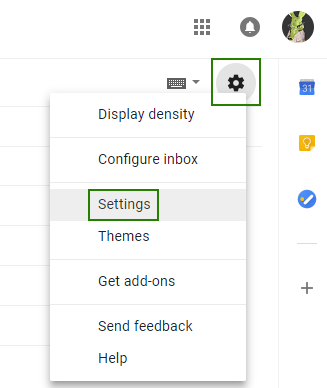 In the Settings view, access the Advanced tab located on the right-hand side of the window as presented below. Next, go to the Canned Responses section and click Enable: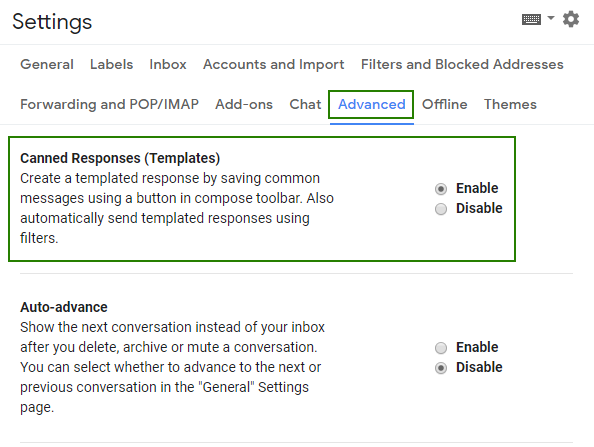 Once the Canned Responses option has been enabled, save the changes: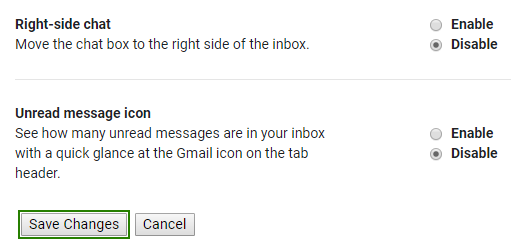 Creating canned responses
Ok, now you can create your first canned response. To create it, you need to go to the main view of the Inbox and click the Compose button to open a new message window.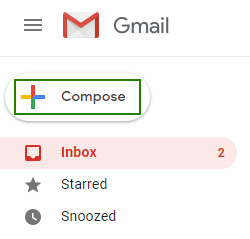 In the new message window, compose your signature. You can make use of available formatting tools to make your signature more attractive or you can use one of those free email signature generators to simplify the process.
Once your signature is ready, click the down arrow icon to show up more options (step 1 in the picture below) and then Canned Reponses>New canned response: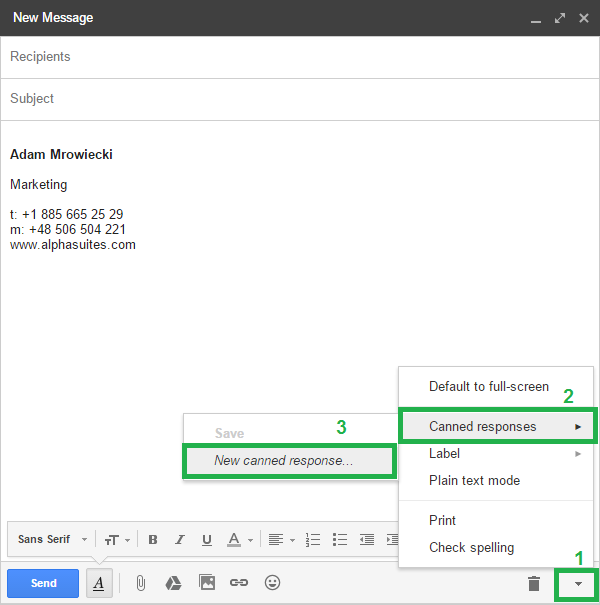 In the resulting window, please enter a name for your new canned response and click OK: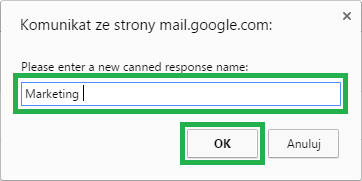 That's it! Now you can check whether your canned response has been created properly. To check it, click the More options icon and select Canned responses again – you should see your newly created response on the list: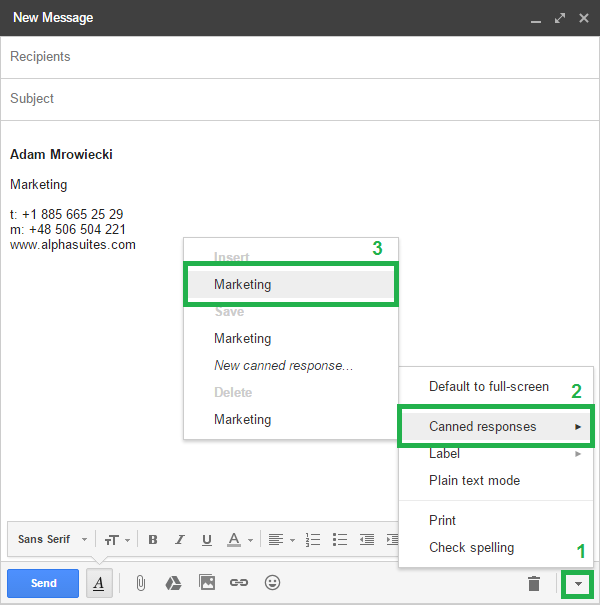 Now you can repeat this procedure as many times as you need. Once all canned responses have been prepared, you will be able to a select one of them each time you compose a new email message.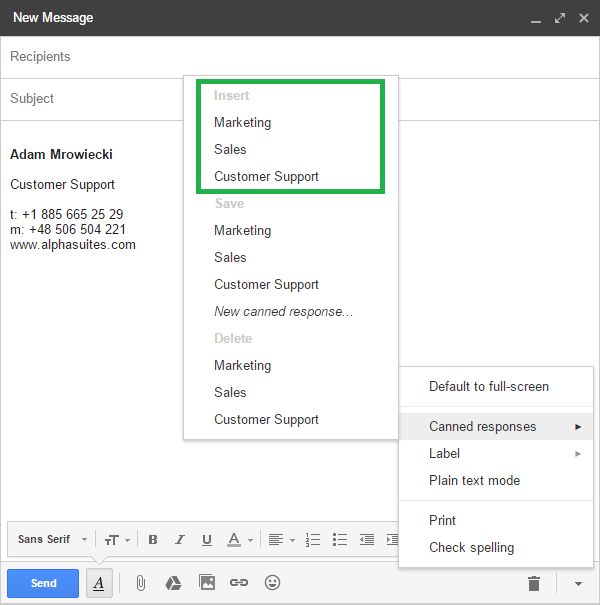 To remove a canned response from the list, simply click on the selected response under the Delete section and in the resulting window confirm that you want to remove it (in the screenshot above, there are three sections: Insert, Save and Delete).
If you want to create more sophisticated email signatures or you want to manage them centrally for an entire organization without bothering end users, you can consider deploying a third-party tool such as CodeTwo Email Signatures.
Suggested reading