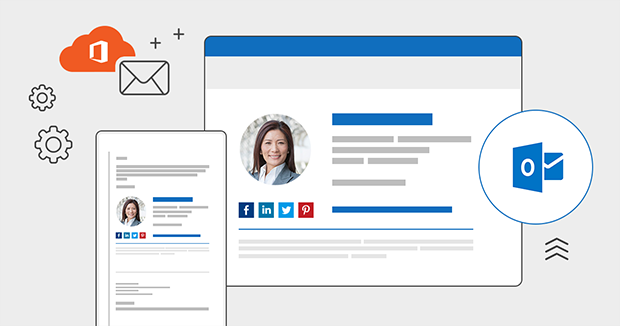 [Update]: This article was updated on March 23, 2021
In this article I discuss how to work with email signatures in the Microsoft 365 (formerly Office 365) webmail client. To learn how to set up server-level email signatures for an entire Microsoft 365 organization see this article.
1. Open your Outlook on the web either by clicking the Outlook App in your Office 365 home page, or by using this direct link.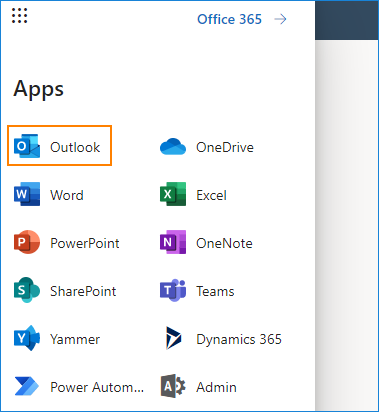 2. Click the Gear icon in the upper-right corner and scroll down to select View all Outlook settings.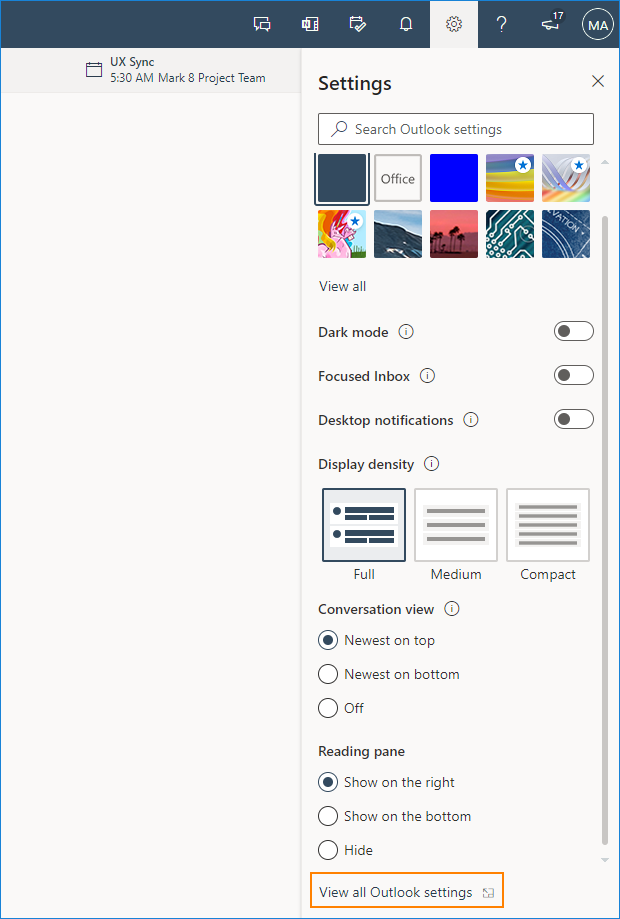 3. In the navigation pane on the left, go to Mail > Compose and reply.  The email signature editor is located under the Email signature heading. Use the provided box to enter your signature text, format it and add images or hyperlinks.
Note: You can also use an email signature generator, which offers a bunch of preconfigured advanced signature templates that you can fill in with your personal data, copy into the editor in Outlook on the web and use for free.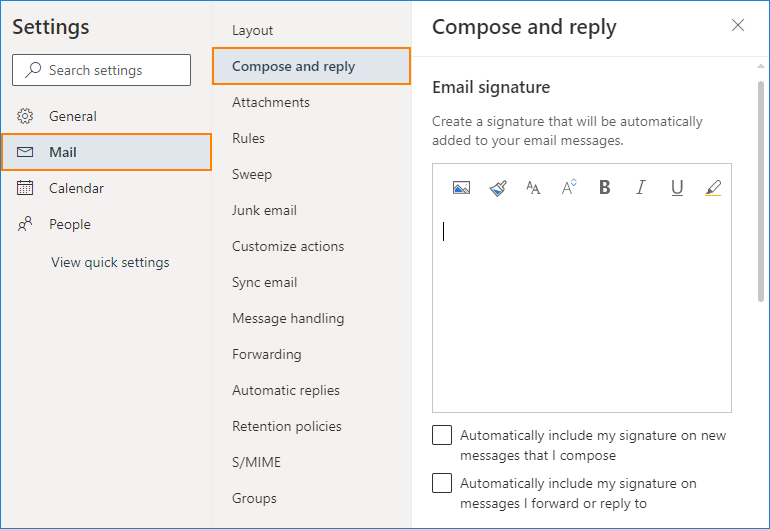 Note that it is not possible to create and use multiple signatures for a single mailbox.
There are two checkboxes which let you automatically add the signature to your emails:
Automatically include my signature on new messages that I compose – which adds the signature every time you compose a new message in Outlook on the web
Automatically include my signature on messages I forward or reply to – which will add the same signature whenever you continue an email conversation
Save changes and close the settings window.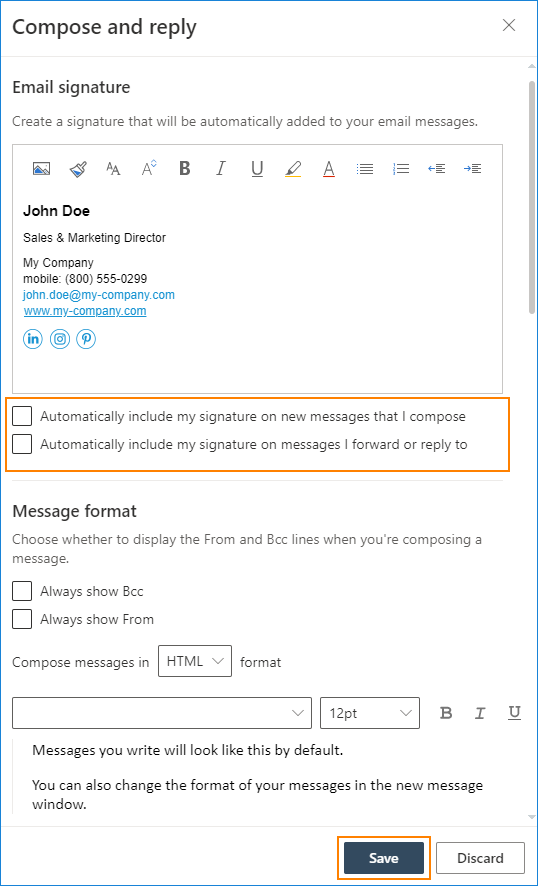 If you checked one or both options that automatically add a signature, it will be visible as you compose a new email (and/or a reply or forward):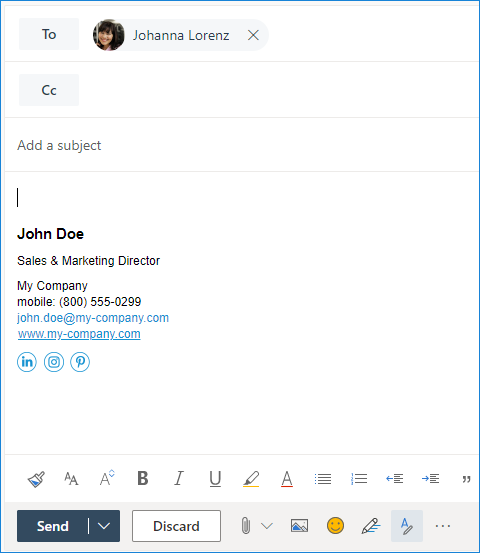 If you didn't check any of these boxes, you will still be able to add your signature manually in the compose message window.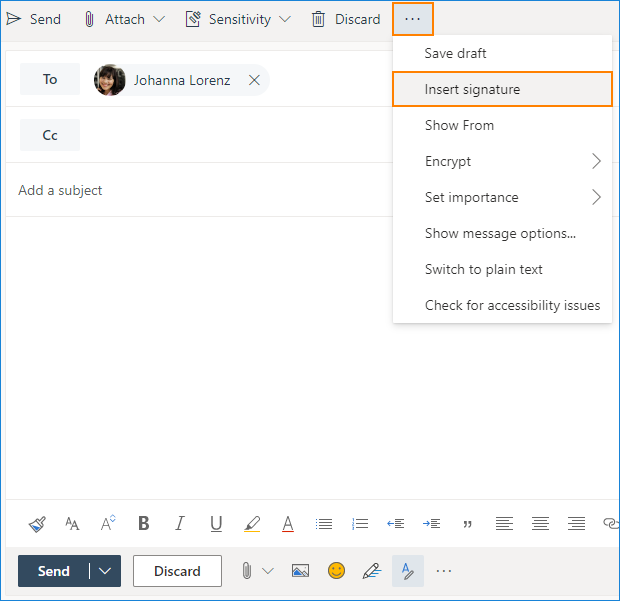 Software tip
To centrally design and deploy email signatures in Office 365 for multiple email accounts, use CodeTwo Email Signatures 365. This solution offers a number of advantages over the native Microsoft 365 email signature management method (mail flow rules) such as:
a built-in HTML WYSIWYG email signature template editor,
an easy method of adding embedded or linked images,
easy-to-add dynamic fields to update users' details,
signatures visible when users compose emails,
support for all email clients and devices.