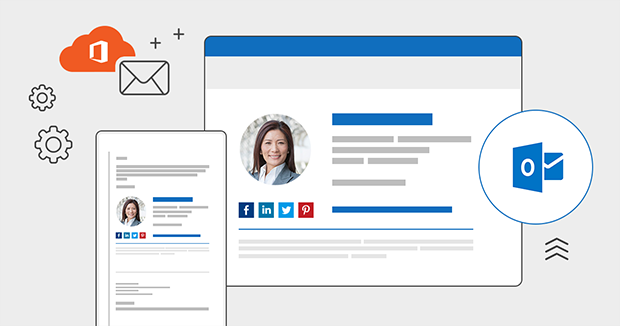 In this article I discuss how to work with email signatures in the Office 365 webmail client. To learn how to set up server-level email signatures for an entire Office 365 organization see this article.
1. After logging in to your Office 365 account, click Mail in the top menu or in the main panel to switch to Outlook Web App.


Fig. 1. Mail option in the Office 365 top menu
2. Click the Gear icon in the upper-right corner and select Options.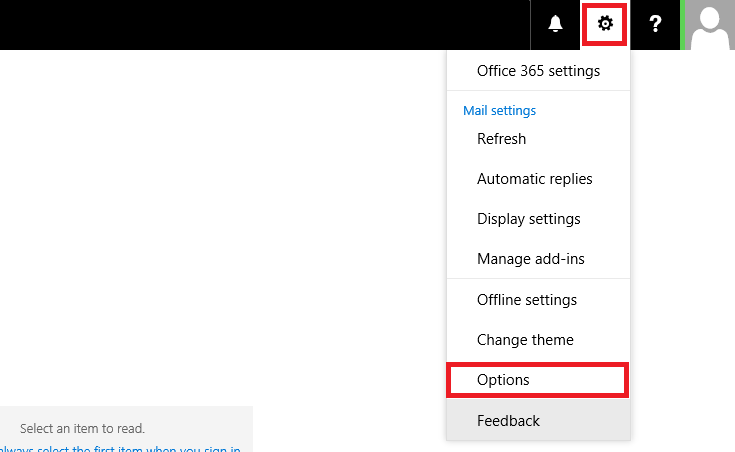 Fig. 2. Accessing Office 365 Outlook Web App options
3. In the navigation pane on the left, click Email signature located under the Mail section. Design or modify your signature and click the save button at the top of the page.
Note: You can also use an email signature generator, which offers a bunch of predefined advanced signature templates free to use. Ready email signatures, once filled with your personal data, can be copied and pasted to Office 365's editor.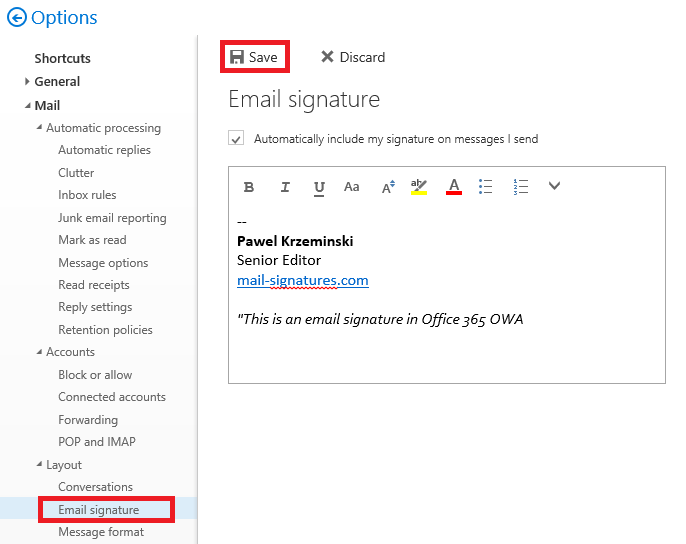 Fig. 3. Office 365 OWA email signature editor
The editor allows for a few basic text formatting actions such as choosing font face, color, size, background, inserting hyperlinks, bullets, numbered lists, etc. Note that there is no default option to insert images into the signature. Also, multiple signatures for one email account are not supported.
Use the Automatically include my signature on messages I send option to decide whether:
the signature will be automatically attached at the bottom of every new message/reply/forward (visible when you compose your email, at which point you can easily delete it) – option checked, as in Fig.3. There is no option to automatically attach the signature at the very bottom of an email conversation.
the signature will be inserted manually by you, when you expand the sub-menu (next to Add-ins option) and click on Insert signature while composing an email (Fig.4).


Fig. 4. Inserting a signature manually while composing an email
After saving changes you can go back to your mailbox view (by clicking on Options at the top). If you checked the Automatically include my signature on messages I send option, your signature will be visible in every new email you compose: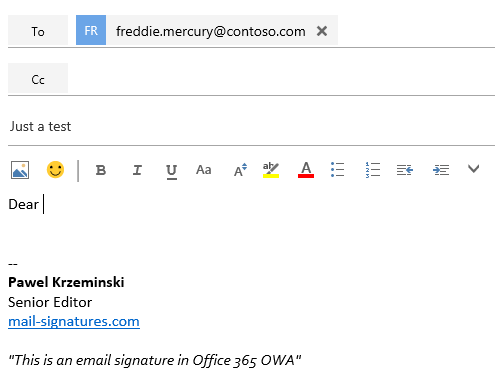 Fig. 5. A signature automatically attached to a new email
Software tip
To centrally design and deploy email signatures in Office 365 for multiple email accounts, use CodeTwo Email Signatures. Advantages over the native Office 365 email signature management tool include:
built-in HTML WYSIWYG email signature template editor;
images inserted via button;
users' details updated via easy-to-add dynamic fields;
signatures visible when users compose emails;
support for iPhones/iPads (via OWA for iOS) and Android devices (via OWA for Android).