Limited social contact and health authorities' recommendations to stay at home to prevent the spread of COVID-19 have a considerable impact on our wellbeing. We think that it is a good idea to spread information on how to reduce stress and anxiety, keep our spirits high and not to succumb to the blues during lockdown.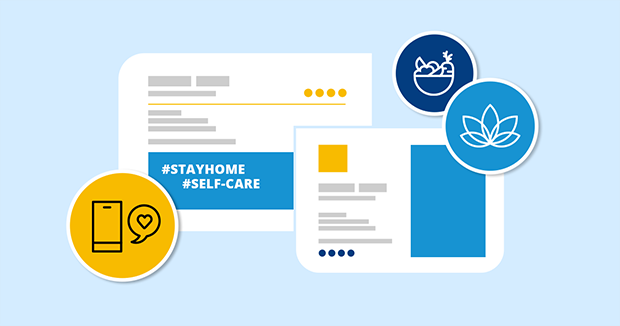 With this in mind, we prepared a set of free email signature templates with banners that contain good advice on self-care, maintaining mental hygiene while social distancing, and on coping with stress and lack of social contact. The recommendations were based on information collected from reputable sources such as the WHO and the CDC.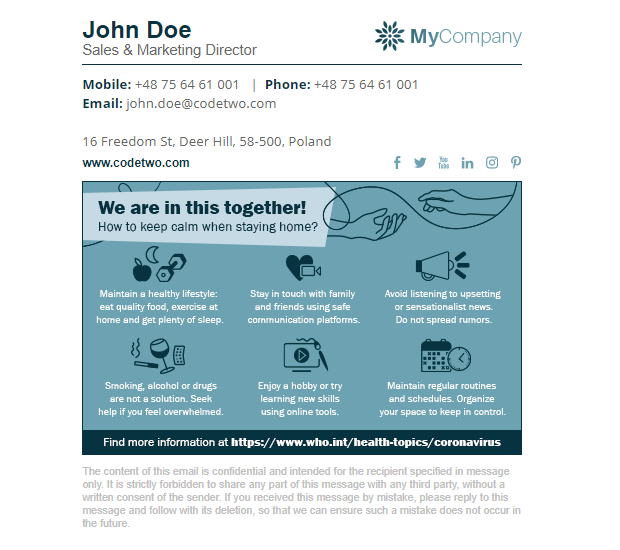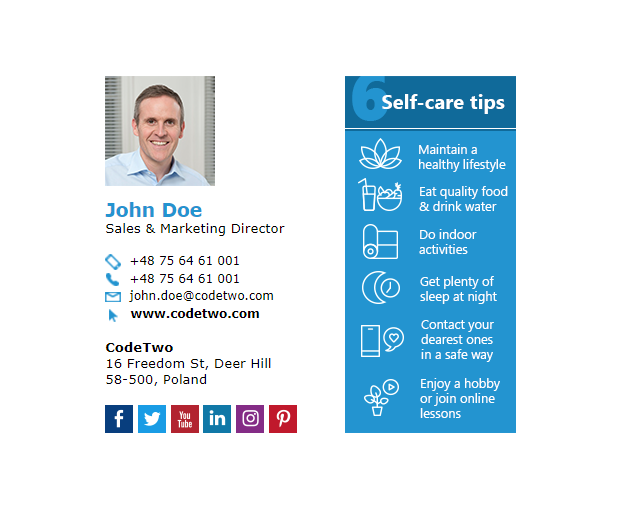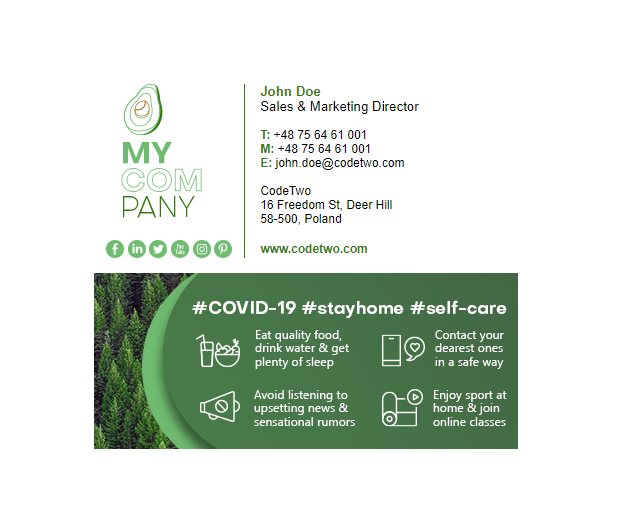 Each package contains banners in several colors for you to choose from.
Feel free to download them and share valuable information with your employees and business partners alike. Go ahead and use them free of charge in emails, social posts, websites, and anywhere else you want.
Read also: