Have you updated your email signature because of the covid-19? After seeing thousands of coronavirus-related newsletters and articles, you may be wondering if it's a good idea to make any changes to your signature template. The answer is simple: it is. The article below shows some email signature ideas. Get inspired and adapt your email signature to the increasing home office situation caused by coronavirus. You won't save the world just by updating your email signature, but you can make a difference, one email at a time.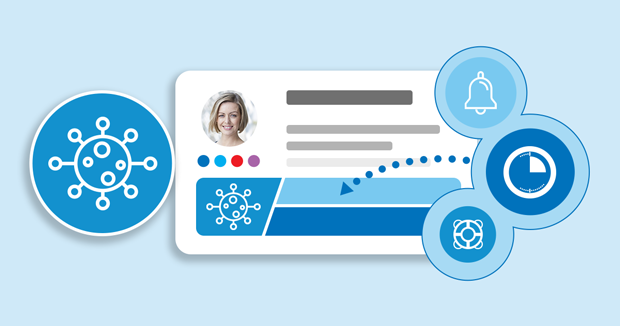 Why change your signature?
There are quite a few reasons to change your signature now. With many companies switching to remote work, email communication becomes even more frequent. It's quite natural to have a larger number of recipients. That's why you may (and should) use your email signatures to include important information.
You can use this opportunity to, for example, spread good health practices, highlight your preferred contact method or share good news we all need right now.
Apart from that, if you don't refresh your signatures' design from time to time, it gradually becomes less and less visible. Even changing your banner can make your recipients more interested in what you want to share. Now is a good time to revisit your design.
Ideas on how to change your signature
Include informational banners
To help #flattenthecurve, one of the highest priorities is to stay well-informed and follow directions of health authorities. Limiting the spread of the virus can save health and lives. If you want to help and show that you care, include an informational banner in your email signature. It can make a difference.
CodeTwo provides free animated banners with the most important guidelines to follow during the coronavirus outbreak. Various designs make it easy to implement such a banner in your email signature. Including such an image and linking it to the official WHO page can help people stay informed, safe and, not least important, panic-free. Download free banners.
We also designed two sets of email signature designs with informational banners that you can use:
Our email signature templates are completely free for both business and personal use. Add your branding and they are ready to go.
Keep your customers informed
Ways to limit the spread of the virus is not the only piece of information you should transmit to your recipients. Your customers will look for information on how you manage to continue providing your services.
If you change the way your business operates, make any changes to when your offices are open, launch additional services or limit accessibility of your offices – email signature is a perfect place to mention it. Most customers want to be informed if your business is operating as usual, or if there are any changes. Linking to a landing page which provides more information should satisfy any interested customer.
Promotional banners
Before you launch your new campaigns, a word of advice. Building your brand or offerings on the current situation is a double-edged sword. You don't want your brand to be associated with the "benefiting on human disaster" phrase.
Still, if you offer services or products which can help during these troubling times, a promotional banner is a good idea. After all, people look for such products and services more than ever. If you create content or take any other actions to help limit the spread of coronavirus, linking to your blog or related page might help more people reach this information.
Link to the preferred contact method
It's crucial to highlight the contact channel which is best for reaching you. If you provide demos online, consider adding a scheduling link to your email signature. If you prefer your customers reaching out at WhatsApp, add a link to WhatsApp chat. It is also possible to create a scheduling or chat link to Teams by using deep links, or add Zoom meeting invitations to your signatures.
Stay safe!
Here, at mail-signatures.com, we all wish you and all your near and dear ones the best of health. Stay home if you can and follow the health guidelines and lifestyle recommendations mentioned above to stay safe and keep yourself in shape.