Are short email signatures, sometimes called email signature lines, a good choice if you care about branding in your everyday email communication? In this article, I'll try to explain why, how and when it's better to use a compact email signature layout instead of a sophisticated, complex signature template.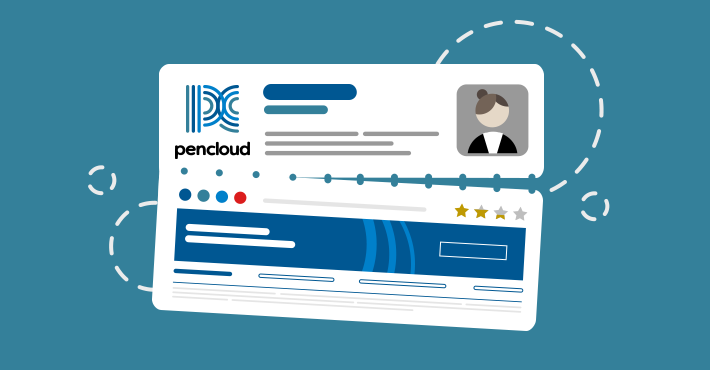 Email signature line – definitions
Since the term email signature line can have other possible meanings, let's look at those other definitions first, to avoid any confusion. An email signature line may be understood as:
A separator between the content and signature. It is also known as "usually not the best idea". Separating the email signature and the content of the email is a clear "don't look there" sign.
The favorite quote or quote of the day. You can find it in some email signatures, too. Although it may sound nice, in the world of professional emails, quotes are looked down on.
An email signature block. Just another synonym for a place where your email signature is. Although email signature block fits the more spacious kind of designs.
A short email signature. Thanks to their compact size, short email signatures look like a line separating emails in a thread. If used right, these signatures can be more effective than email signatures with a lot of elements. This article explains how you can use them to their full potential.
Why use short email signatures
First, don't interpret an email signature line as a one-line email signature. One-liners might work for social media and chats, but using them in emails makes you lose opportunities. You can easily calculate just how many.
Using short email signatures can prove to be surprisingly effective. A well-composed short signature can help build your brand with each email conversation while not overburdening your recipients. Imagine a long email threads in which most of the place is taken by huge email signatures with enormous disclaimers.
On the other hand, using email signature lines can easily backfire. Compacting your email signature means that you have to get rid of some elements, or make them smaller. There is a risk that you won't fit a marketing banner, all of your contact information, or a disclaimer with the unsubscribe link. Furthermore, there are some advanced email signature features that you might want to use in your conversations, like easy scheduling of meetings, social media icons or one-click CSAT surveys. So how to find a perfect balance between the two quite contrasting ideas?
How to use email signature lines
Since there are clearly good reasons for using full-sized signature blocks and compact signature lines, the first solution that comes to mind is to use both.
Probably the best way to use short email signatures is to insert them under replies and forwards, but start conversations with a sophisticated, full size email signature block. This way, you make sure that each email conversation includes all your contact details, marketing banner, email disclaimer and anything else you need, and that the replies are much simpler and don't clutter the conversation. This article shows how to set up different email signatures to be added automatically.
Using various email signature designs and targeting campaigns is a great way to boost the effectiveness of your email signatures. Now, if you decide to use more than one variant of your template, make sure that those variants go together.
How to design an email signature line
If you would like to get inspired on creating your perfect email signature, you can use the free email signature generator and browse through our online library of signature templates.
If you are planning to use different signatures in new and subsequent emails, the best way to create your email signature line is to design a full version first and delete elements from it, afterwards. As a result, you can use a signature like this for new emails: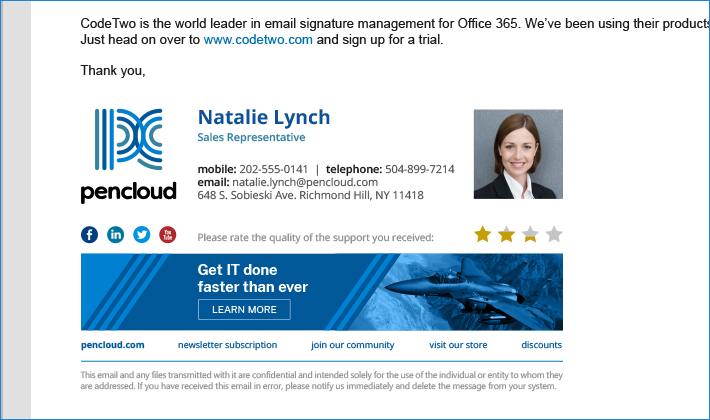 And its shortened version afterwards:

Useful links: