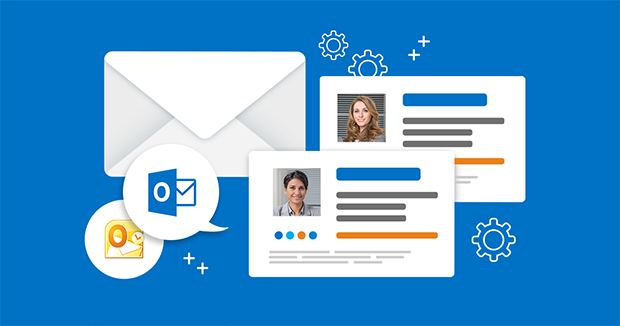 [Update]: This article was updated on October 28, 2019.
Option and menu names and locations used in this article are the same for Outlook 2016, 2013 and Outlook 2010.
I. To create a signature in Outlook 2016, 2013 or 2010, what you have to do first is get to the Signatures and Stationery menu (Fig.5). There are 2 simple methods of doing this.
Method 1: When composing a new email, click INSERT and then click Signature, Signatures… (Fig. 1).


Fig. 1. Accessing the Signatures and Stationery menu via the new message editor.
Method 2:
1. Click File to go to the Outlook 2016/2013/2010 Backstage view (Fig. 2).


Fig. 2. File button in Outlook 2013.
2. Click Options (Fig. 3).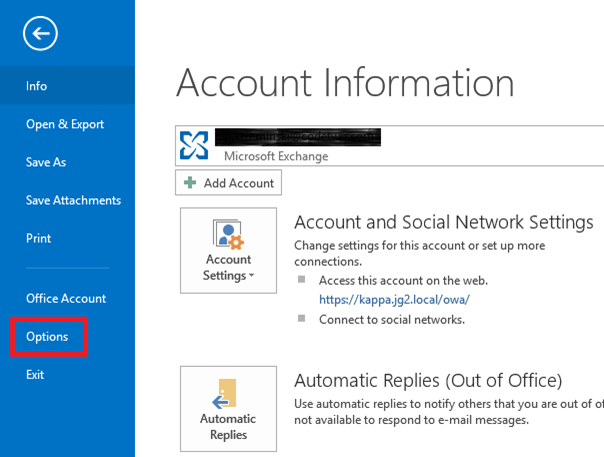 Fig. 3. Options button in Outlook 2013 Backstage view.
3. In the resulting window choose the Mail tab and then click the Signatures… button (Fig. 4).


Fig. 4. Outlook Options – Signature button in the Mail tab.
If you have never created an email signature in your Outlook, the Signatures and Stationery menu should look something like this: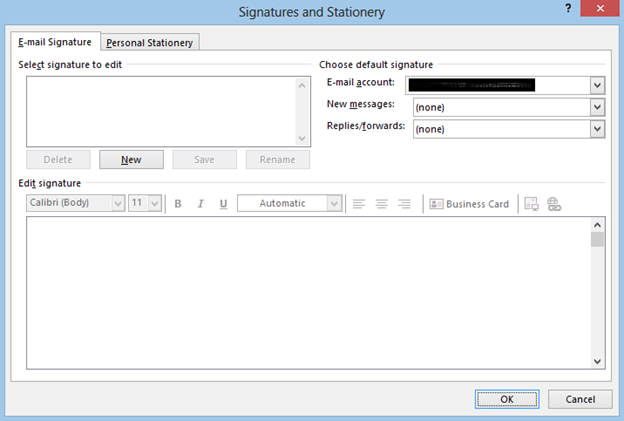 Fig. 5. Signatures and Stationery menu in Outlook 2013.
II. Once you are in the Signatures and Stationery menu, either highlight the signature you want to modify, or click New, type in the name of your new signature and click OK – I'll just call mine "New signature" (Fig. 6).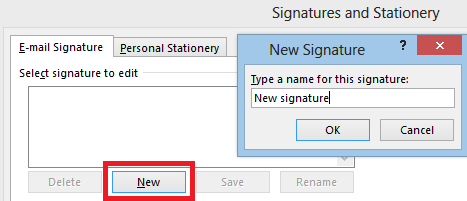 Fig. 6. Creating a new signature – first step.
III. Now for the final step – designing/modifying the signature. There is more than 1 option here:
1. Create your signature in email signature generator.
2. Use the built-in Outlook 2016/2013/2010 signature editor (a very condensed version of what you would get in Word), but bear in mind that it is a little clunky and achieving advanced effects can prove frustrating, if not impossible.
3. Compose your signature in Word, copy it into the Outlook 2016/2013/2010 signature editor and click Save.
Tip: If parts of the signature get copied incorrectly, you can always go to C:\Users\%username%\AppData\Roaming\Microsoft\Signatures, open the RTF version of your signature (in my case it will be called New signature.rtf – Fig. 7), correct the errors directly in the document using e.g. Word and save changes.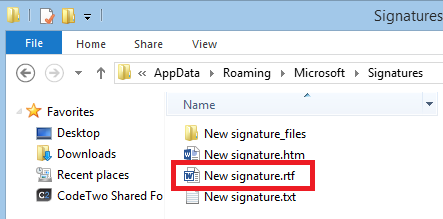 Fig. 7. My "New signature" RTF file.
Suggested reading
Creating a signature for a single user may be child's play. A user can even create it on their own using one of the free email signature generators. But when you have a large number of users and want to make sure their emails are stamped with unified signatures containing personal details, better start rolling up your sleeves.
In Microsoft Exchange Server organizations you can deploy server-level email signatures via the transport rules in Exchange 2019, 2016, 2013, 2010 and 2007. A similar feature exists in Google Apps for Business and Exchange Online.
If you're running Windows Server in your company, you should be able to deploy multiple personalized email signatures for Outlook using a Visual Basic script. More details in the following articles:
CodeTwo offers products, which extend the range of email signature design, control and positioning options available on the above platforms. For Microsoft Exchange Server it is CodeTwo Exchange Rules or CodeTwo Exchange Rules Pro, while for Office 365 it is CodeTwo Email Signatures for Office 365.