In this article, you will find out how to automatically and globally add NMLS unique numbers to email signatures in Office 365. For this, you will need a subscription to CodeTwo Email Signatures 365 – a cloud-based service for central email signature management in Office 365.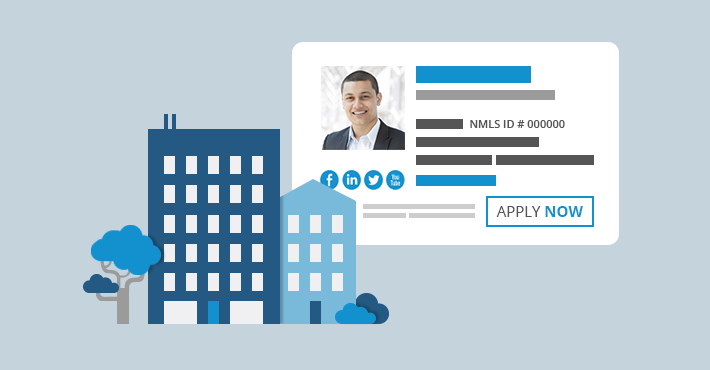 NMLS ID is a unique number that every mortgage loan originator (MLO) needs to include in their business documents and correspondence with potential clients (borrowers). MLOs need to display this number to their customers before they make any commitments. This is regulated by the SAFE Act.
Note: To follow this guide make sure to first get the CodeTwo Email Signatures 365, set up custom attributes in Office 365 and sync them to the signature management app. Thanks to this, you will be able to see Custom Attributes 1-15 when creating your email signature template in the program's signature template editor.
Automatically add NMLS IDs to Office 365 email signatures
You can easily add your NMLS ID to every email providing you have CodeTwo Email Signatures 365 and you configured custom attributes in Office 365. Below, you will find out how to add NMLS IDs to custom attributes field in Office 365 and then how to use those custom attributes to automatically insert NMLS IDs to email signatures.
Prepare the ground for new email signatures with NMLS unique numbers
First, access custom attributes in Office 365 as shown here. Then, provide NMLS IDs for all mortgage loan originators in your organization. You need to set up the custom attribute for each user separately. For example, if not already used, add the NMLS unique number to the first custom attribute of a currently edited user. Click OK to confirm the changes:

You should see the newly added custom attribute under the General tab of the user properties window. Repeat this steps for all users who need NMLS IDs in their email signatures.

Now, you need to sync custom attributes to CodeTwo Email Signatures 365. See this instruction for details on how to synchronize custom attributes.
Once the synchronization is finished, custom attributes will be available in the built-in signature template editor of CodeTwo Email Signatures 365.

Let's now create the signature template that will automatically use the NMLS unique numbers in the employees' Office 365 email signatures.
Create an email signature template with NMLS unique numbers
To automate the management of email signatures for all loan officers in your organization, you first need to create a proper signature template. The template needs to consists of dynamic placeholders, which guarantee that each employee gets a personalized email signature based on their Active Directory data (for the same reason you needed to provide NMLS numbers in custom attributes).
Follow the steps below to create your signature template that supports NMLS unique numbers:
Sign in to the signature management app and create a new rule. Configure it as per your requirements.

In the Design step, click the Edit signature button. Then, in the Signature template library, choose a template you find most suitable for your needs and clicking it.

Before opening the template in the editor, the template opens in the Quick customization window where you can easily make some quick tweaks. Deselect unwanted sections of the signature block and once it looks fine, click Open.

In the Signature template editor, place the cursor where you want the NMLS number to appear in the signature. Then, type NMLS ID # and insert a placeholder of the custom attribute containing your users' synchronized NMLS numbers.

Click the Preview button in the View group to see what your template would look like in a real email message. If you are happy with the results, click the Apply & Close button. Here is an example of an email signature with NMLS ID.

That's it. From now on, CodeTwo Email Signatures 365 will automatically add professional email signatures with NMLS unique numbers to let you stay compliant with legal regulations.
Additional benefits of using CodeTwo Email Signature for Office 365
After all, you can get a lot more from CodeTwo Email Signatures 365. Here are some examples of how you can benefit from the application:
For more features, visit the website of CodeTwo Email Signatures 365 or run a free 14-trial.
See also: