Banners in email signatures play an important marketing role. They not only help you share any piece of information but also increase your signature attractiveness. Having this in mind, let's take a look at the best email signature banners for 2017.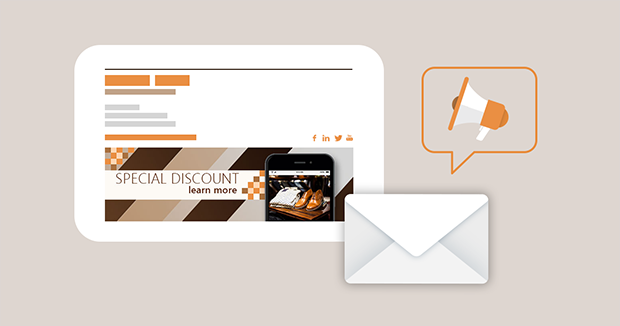 Use banners to show your awards and certificates off
Banners are a great medium to let people know about awards or certificates that you or your company has gained.
Example 1
This banner is kept in a grey-scale color palette, which makes the entire signature look elegant and professional.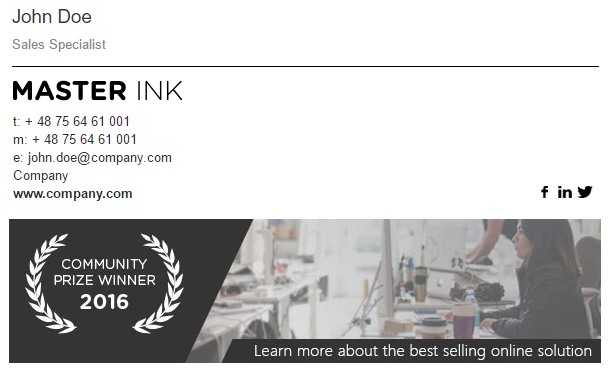 Example 2
A signature banner is a great place to inform your recipients that you are a certified professional.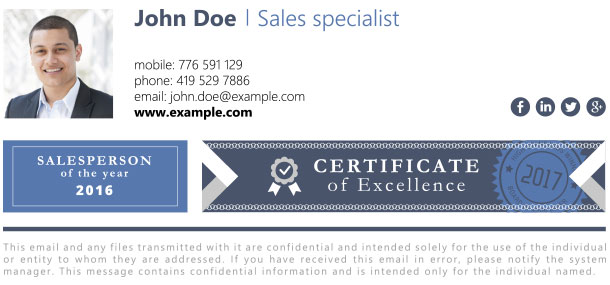 Banners to inform about events, special offers, and new products
If you are a sponsor or exhibitor at some events, or if you prepared a seasonal promotion for your customers, or if your company has launched a new product – it is a great chance to use email signature banners to share this news with the outside world.
Example 1
This banner focuses on promoting one of the events a company is going to attend.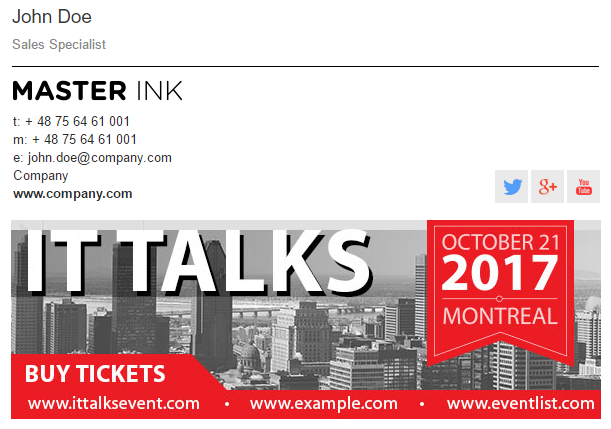 Example 2
Banners do not have to be always added under your email signature. They can actually be inserted at any place in the signature e.g. at the top or on the sides.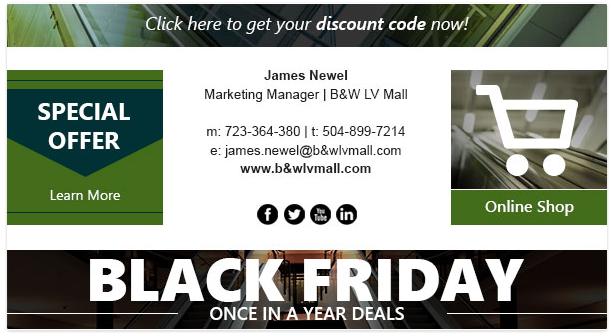 Example 3
This banner focuses on one special offer, which you can easily access also from your mobile device.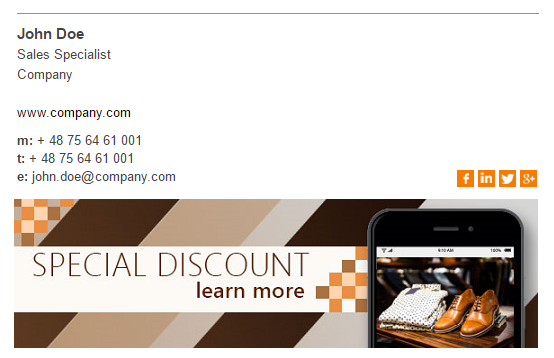 Example 4
The following banner is designed in a very business-like manner where you can promote your new products and services.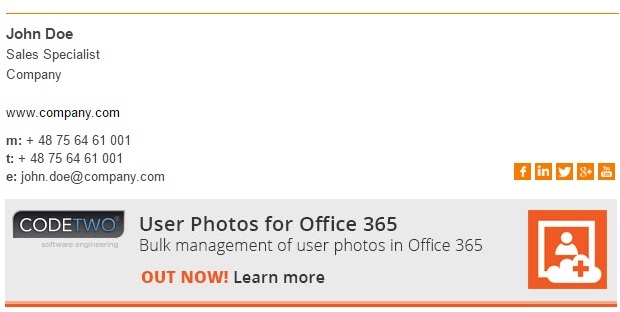 Signature banners increasing brand or product awareness
Email signature banners play an important role in increasing your brand and product awareness. Do not forget to use your logo and corporate colors in your marketing banners. This will ensure that your recipients will quickly recognize your brand in the future.
Example 1
In the email signature banner, you can place your company logo. Thanks to that, you can ensure a constant contact with your brand.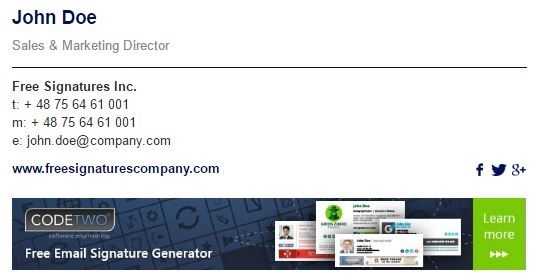 Example 2
A signature banner is also a great place to promote your company motto. Just make sure it is accompanied by your corporate colors.
These are only examples of banners that you can use in your company email signatures in 2017. And if you look for more inspirations for your banners (or email signatures), visit this Free Email Signature Generator website or this online signature template library.
See also: