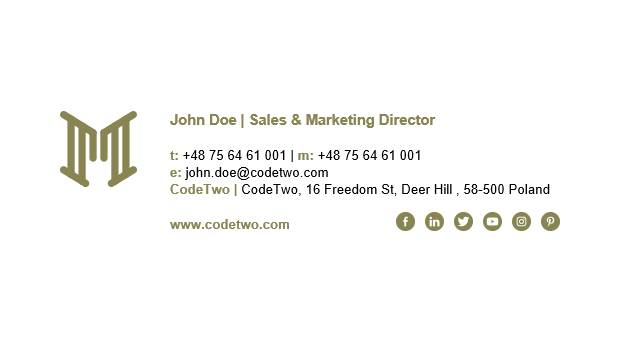 Compact design – a modern email signature style
The Compact design email signature proves that you don't have to use a lot of space to have a professional email signature. This template is perfect for replies, forwards, and all internal messages, since it isn't overwhelming, even in longer threads. While compact, it still has place for all the most important elements – linked social media icons, logo (or photo) and essential contact information.
This compact design doesn't include marketing banners or legal disclaimers. So if you want to add those additional elements, download the template and add them in HTML. And if you're happy with the overall design, edit the signature details directly in our free email signature generator.
Read how to implement this email signature template in your email client