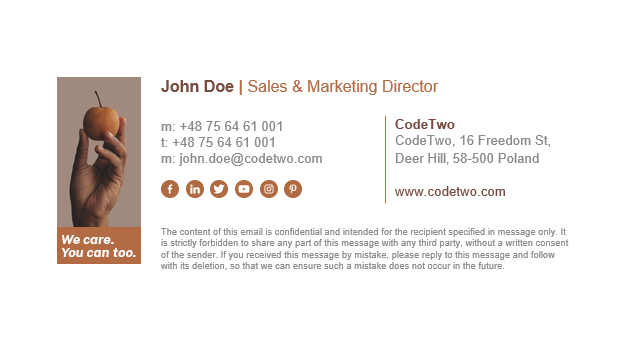 Vertical Style – a new 2022 signature design
This email signature template lets you build your signature in a different way. Instead of using a standard, horizontal banner at the bottom, it lets you go with a vertical one. This way, you can use an image to make your message stand out. Color palette of all the signature elements (social media icons, contact info and marketing banner) is earth-inspired.
This particular template is designed to promote a CSR or sustainability campaign, but you can edit it in the free email signature generator to make your own statement.
Read how to implement this email signature template in your email client