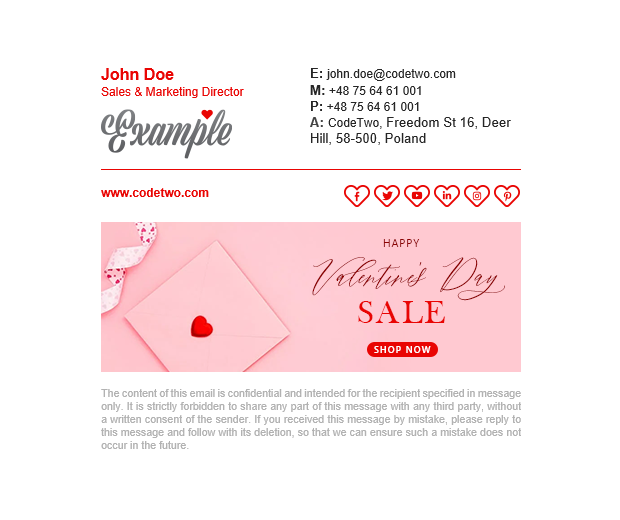 Valentine's Day template – Love letters
Maybe we don't write love letters anymore, but nothing stands in the way of writing love emails! With this email signature template, it's even easier to add some love to your business correspondence. And if heart-shaped social media icons are not enough, we also added a Valentine's-themed promotional banner with a beautiful calligraphy at the top. This occasional template also has a space for your company logo and, believe us or not, it would be lovely if you kept the red color on the user details part and website line. But if it doesn't suit your needs, you can always change it to any other color in our free email signature generator.
We almost got blinded by love, but you need to keep a clear sight! Remember to add a legal disclaimer to your business emails and stay compliant with applicable laws.
Read how to implement this email signature template in your email client