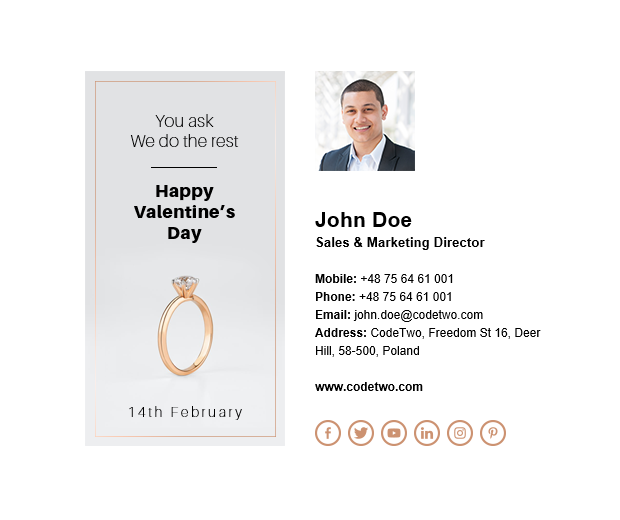 Valentine's Day template – Golden ring
Valentine's Day doesn't have to be all pink and red. But it can be a good occasion to show love to another person by saying the right words. In this email signature, you can find a simple yet very elegant vertical banner with a golden ring and a metallic-gradient frame. For a perfect match, we added ring-shaped golden social media icons right at the bottom of the template. Just remember to keep your social channel up to date if you are going to use these in your email signature.
If you want to add some human touch to your business correspondence, feel free to upload a user photo at the top of this template. But if you're not really into this idea, nothing stands in the way of exchanging it for a company logo for stronger branding.
Read how to implement this email signature template in your email client