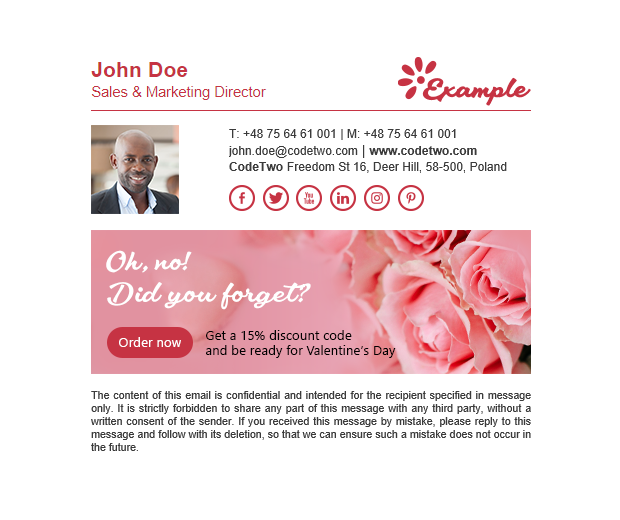 Valentine's Day template – Flowery blush
"Oh, no!" – this can be heard on pretty much any occasion, but Valentine's Day (or her/his birthday) can be painful when forgotten. Make it easier for your customers to remember about ordering flowers or buying chocolates in advance by using this sweet template with a pink-blush banner. You don't have to run a flower shop to use it! Just link the banner to your store and make your clients grateful for this small reminder.
The rosy signature template also has space for your company logo, social media icons and even a user photo to add a human touch to the correspondence. We kept the column with company details simple, as we are aware that they should be easy to find and use without any occasion.
Read how to implement this email signature template in your email client