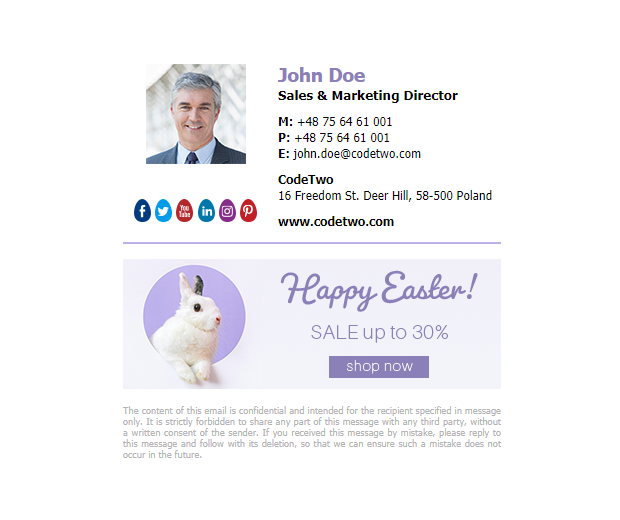 Spring signature template – Egg hunting
Easter is a time of festive joy and pure happiness. Wouldn't it be nice if you could share some of those feelings in your seasonal email signature? Let your recipients enjoy this egg-hunting time of the year and find those fancy egg-shaped social media icons we have hidden in this template. There's also a cute bunny popping out of the promotional banner we included in the design. At the same time, all the important information is placed in the column to the right, to the left there's a spot for the sender's photo.
Pro-tip: If you don't use user photos in the company signature, you can exchange it for your company logo and keep your branding consistent throughout the entire organization.
Read how to implement this email signature template in your email client