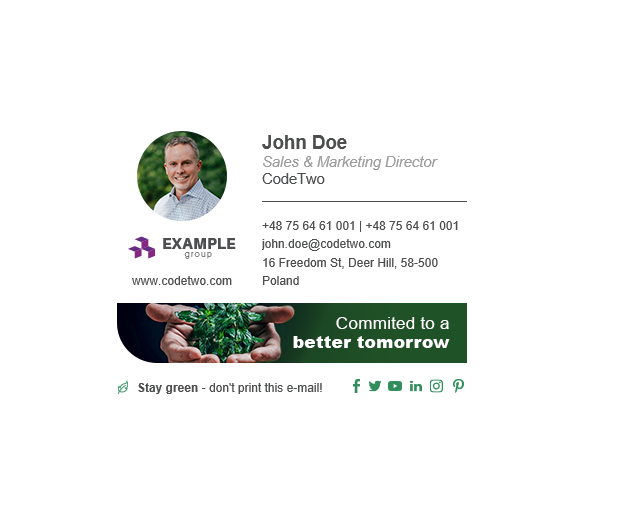 CSR & sustainability – a green inspiration
Moving towards a cleaner future takes both big and small steps. Email signatures can also be a part of the efforts taken by any individual or organization in this respect.
This free email signature template is designed to promote a CSR or sustainability campaign. Vibrant shades of green used for the banner and the social media buttons make this design perfect for any company wanting to make a statement. Show that the environment is important to you and ask others to refrain from printing your message. If you wish to adjust the template to your personal needs, just edit it in our free email signature generator.
Read how to add this email signature template to your email client