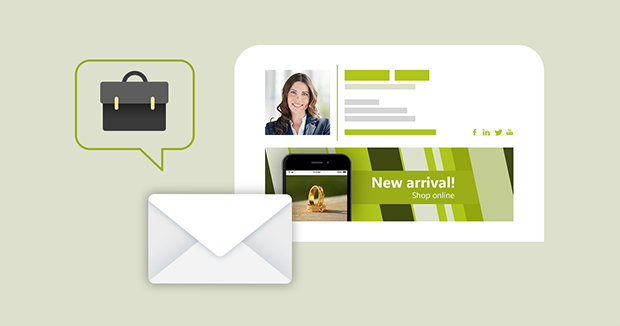 If you are a business owner, you probably know that in order to become successful, you often have to play more than just one role. This is especially true for small or new companies: a good business owner must be partly a marketer, partly a salesman and more. Because of that, a good, professional email signature for business owner must include many elements. This way, owners will be able to make the best use of every business opportunity. In this article, I will present how to design a professional email signature for business owner, along with some examples.
Remember, there is no single email signature design that will guarantee the success. However, there are several guidelines which will boost your chances of creating a unique, interesting email signature. Such a signature will become your personal business card, inviting its viewers to click every link included in it. Here are some tips you should follow:
Grab the attention
Grabbing the attention is one of the most crucial, and at the same time, the most difficult properties of an email signature. If the recipient of your message is not interested by your design, they will be unlikely to click any links you may provide, or even remember the name of your company. It is also very easy to overdo it. In this case, instead of awakening curiosity, the signature will leave a feeling of distaste. Therefore, it is crucial to focus on this aspect first, as it determines the final formatting of the email signature.