Email disclaimers have been around for a long time, and for a good reason. Despite the ongoing discussion on their legal effectiveness and enforceability, legal teams insist on inserting them into emails. Disclaimers inform recipients about what they can and cannot do with the emails sent from your company. A humble request to inform the sender in case the message was intended for someone else will usually work. Thanks to that, you could e.g. learn that something is wrong in your newsletter subscription list or even save a deal after simply misspelling your client's email address.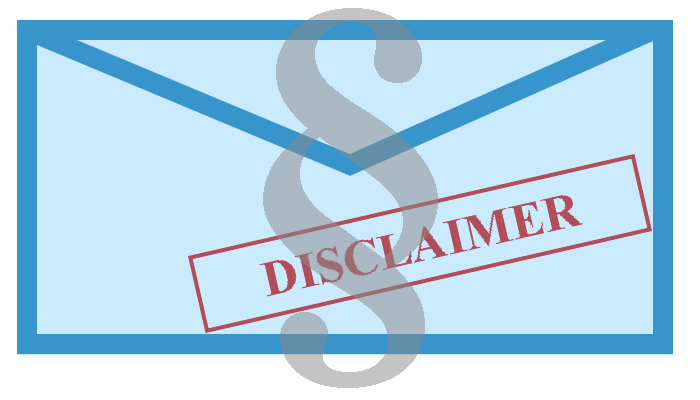 If you have a task to create an email disclaimer or signature for your company and your mind went blank, fear not. We are here to provide inspiration.
First of all, do not forget to insert your company's data into the disclaimer. This serves more than one purpose. First of all, providing information on your company is required by law in some countries. For more information on legal requirements for email disclaimers, please consult this article. Apart from the legal aspect, there is also a high marketing value. Including your company's name and other information in every email makes your brand more and more recognizable and reinforces the bond between you and the client.
In this article, you can find text content for your disclaimers. If you want to give them a nice graphic design and combine with a good looking email signature, you can consult the article on professional email signature designs. Here, provided email disclaimers examples are divided into sections depending on what they apply to: