IMPORTANT: This solution is supported on Microsoft Internet Explorer and Mozilla Firefox. It is not supported on Google Chrome.
The Office 365 OWA email signature editor does not have a built-in functionality (e.g. button or easily accessible HTML source) for adding images to the signature. Luckily, it is very easy to overcome this limitation. Here is what you need to do:
1. Upload the image you will be using for your signature to a web location (I'll use the one located here).
2. Open the web location, right-click the image and select Copy or a corresponding option in your browser (Fig. 1).
It's important that you copy the image and not only its URL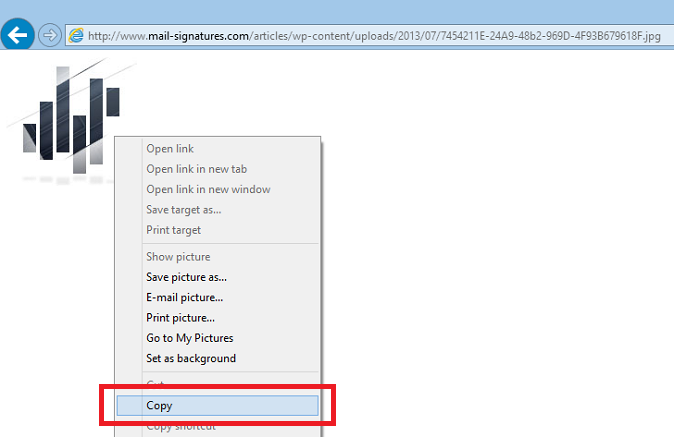 Fig. 1. Copying an image using Internet Explorer. Other internet browsers use various names for the copy image option: Copy image (Firefox, Chrome), Copy image to clipboard (Opera), etc.