[Update]: This article was updated on March 29, 2023 to reflect current trends.
Time moves on and seasons change. The sun gets higher in the sky and the days get longer and warmer. Overall, spring makes us feel better, revitalized and recharged. It's time to share this mood in your email signatures. We've prepared a set of beautiful Easter and spring-themed email signatures to do just that. And, as always, you can use them for personal and business use for free.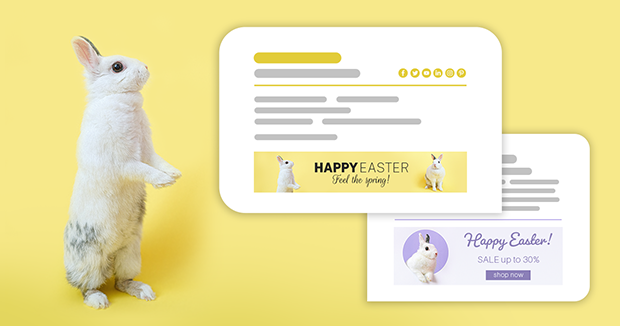 Spring-themed free email signature templates
Spring is here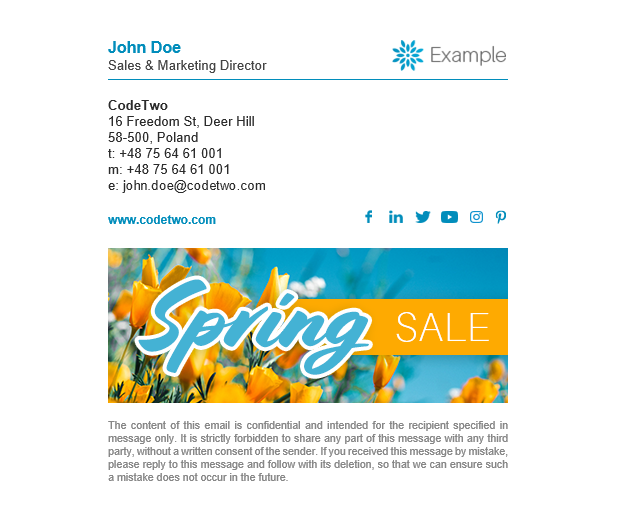 Nothing says spring is here quite like the view of blooming flowers. Put some of that spring vibe into your email messages and see your correspondence stand out with colors. The overall design of the signature is toned down, though, so that the recipients don't get overwhelmed.
Download this email signature template to attract your recipients' attention
Spring celebration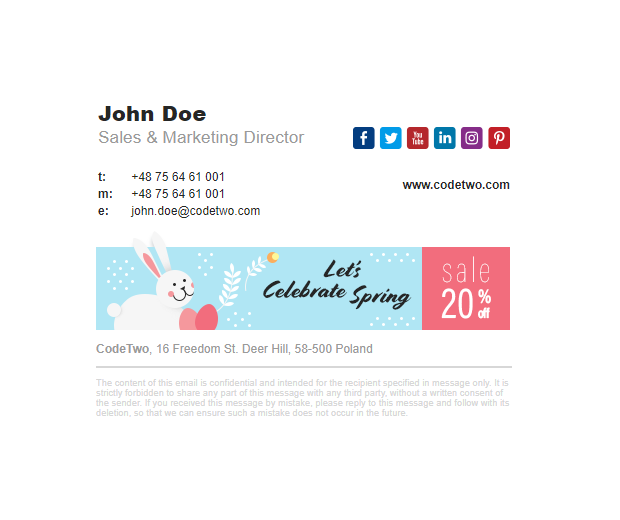 Spring is seen by many as a time of growth, new life and new beginnings. With the coming of this season, wildlife starts to wake up from its slumber and so do we. We need to recharge our batteries after the gloomy winter and a colorful email signature accompanied by a cheerful bunny will surely brighten up any dreary inbox.
Download this email signature from our template library or edit it to your liking
Free email signature inspirations for Easter
Bunny-tastic Easter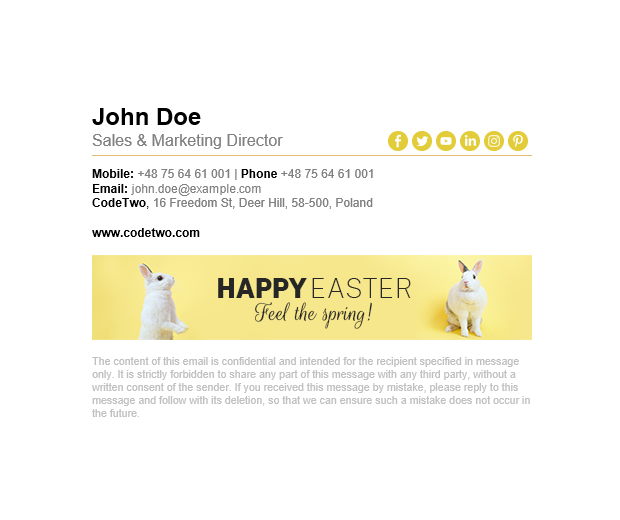 If you are searching for an Easter-themed email signature, but a bit more on the elegant side, look no further. The minimalistic design, paired with the warm color of the matching banner and social media icons, make for a very professional appearance. Express your festive joy in a sophisticated and modern manner with this free signature template.
Go modern and elegant with this free signature template
Egg hunting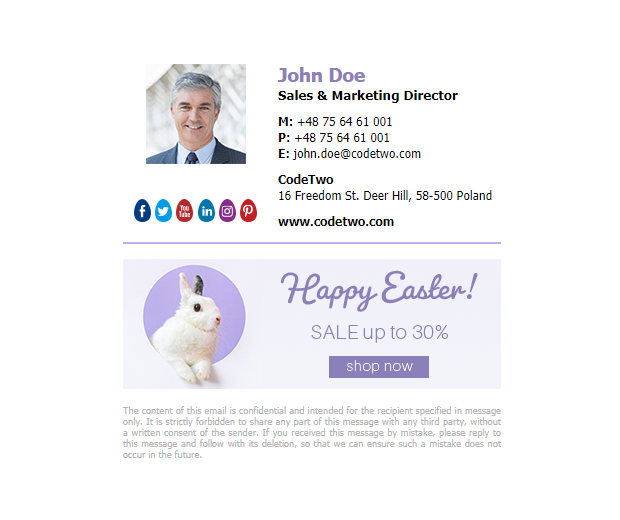 Easter is a time of reflection and renewal, a time of celebration with our closest family members. Use this festive email signature, decorated with egg-shaped social media icons to remind your recipients that Easter is nigh and let them enjoy this egg-hunting time of the year. Remember to link the banner to your Easter sales offers, so that everyone who clicks the fluffy bunny can enjoy your best seasonal offers.
Click here to download the email signature or modify it in our editor as you see fit
Traditional Easter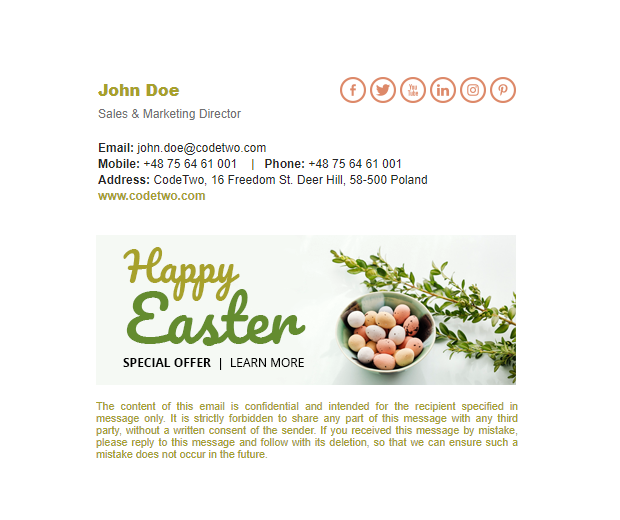 If you are looking for an elegant theme for your emails, this signature template perfectly captures the essence of Easter. It's traditional, natural, and symbolic. It brings to mind Easter customs and the time we share with our families.
Click here to edit the signature or download it and start using it right away.
See also: