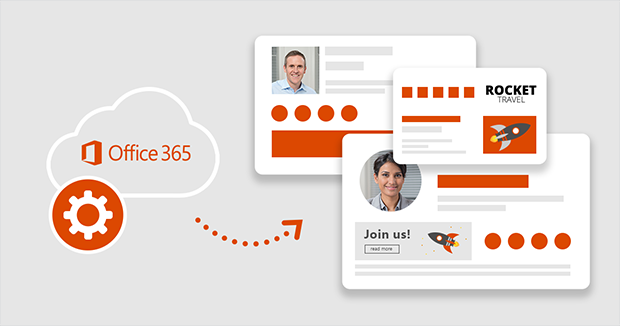 Email signature management – sounds a bit technical. Simply speaking, it is a perfect way to make sure every email sent outside the company is professionally branded and gets just the right promotional content. The problem is that corporate identity, marketing campaigns, promotional banners – those aspects are typically handled by the marketing team. At the same time, Microsoft 365 management, by default, is an IT-handled task. Global email signatures fall into this category. How is this a problem? Normally, central email signature management means that either:
The IT department gains additional responsibilities. Not only can it overburden IT, but it also means that marketing needs to outsource their own projects, instead of doing them on their own.
Marketing needs to get additional permissions to the Microsoft 365 tenant. This option might be even worse because it creates a considerable compliance risk. A wrong configuration of a mail-flow rule can cause problems with sending and receiving emails and force the admin to intervene in order to fix the mail flow.
That is why I would like to present a simple method to manage Microsoft 365 signatures behind IT's back. Don't worry, although the title sounds a bit like a hacking tutorial, there is no nefarious activity included. In fact, it is a win-win situation for both the marketing and IT team. The solution is defining access rights to the Microsoft 365 email signature tool. But before showing you how it should be done, I'll first show you how the Microsoft 365 signature management looks like when the problematic, native, approach is taken.