Happy Holidays atmosphere is in the air! We are looking at fairy lights in the windows, sipping hot chocolate by candle light, listening to Christmas songs on the radio, and simply enjoying this special time of the year. We are also bringing some of this festive attitude to work and business communication in the form of Christmas email signatures.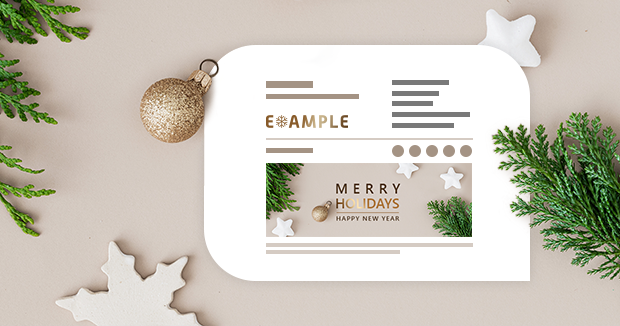 Check out our collection of email signature ideas for 2022 holiday season. All the templates are free, so you can use them both in personal and business emails. Let the winter magic happen!
Elegant & warm Christmas signature
This email signature template will definitely help your recipients get the feeling of the holiday season. The golden accents make the signature look elegant, especially when displayed in email clients with the dark mode turned on. Green twigs in the Merry Holidays banner bring some freshness to the signature, making it really pleasant design to go for.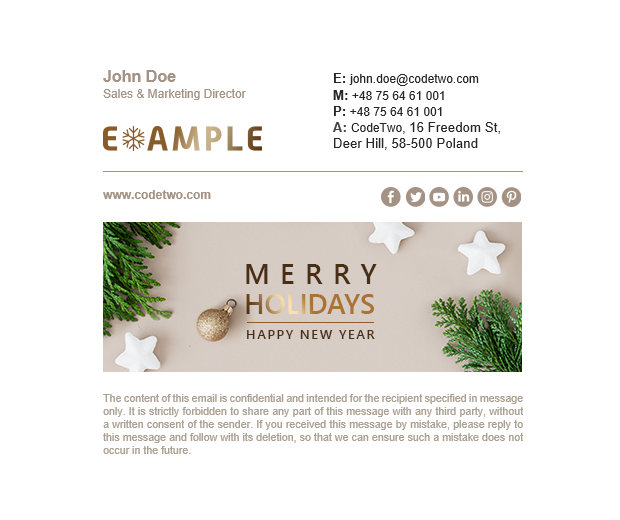 Adjust this email signature template to your needs or download it now
Merry Holidays with vintage vibe
If your soul resonates with Christmas vintage vibe, don't hesitate to use the below signature template in your business emails! Let others feel it, too. The banner with the classic red & white ribbons and handwritten wishes takes us back to the old times. The colors of the banner match the color palette used in social media icons, while the two-column design makes it easy to present contact details and a disclaimer.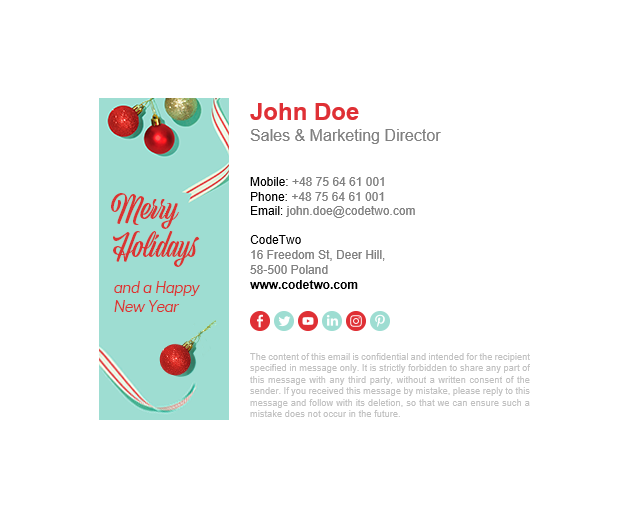 Download this signature template or edit it for further tweaks
Boxing day in email signatures
It's time for presents! Snow is falling, jingle bells are ringing and presents are waiting for us under Christmas trees. To celebrate this heartwarming tradition in your company, use the below boxing day signature template in all your emails during this winter season.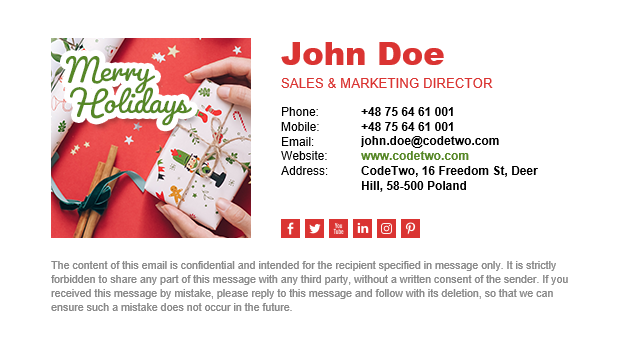 Download this email signature now or edit it with our signature generator
Need more inspirations for Christmas signatures?
Check out our other blog posts where you can find more ready-to-download Christmas signature templates.
The below snow-is-falling signature template can be found here.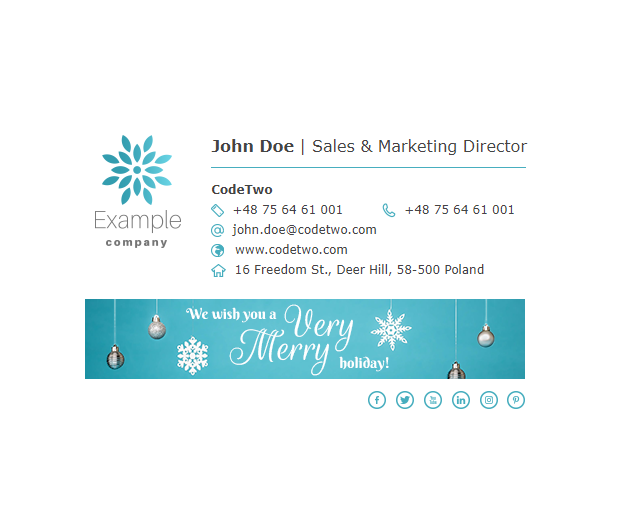 The following green Holiday season template is presented in this article.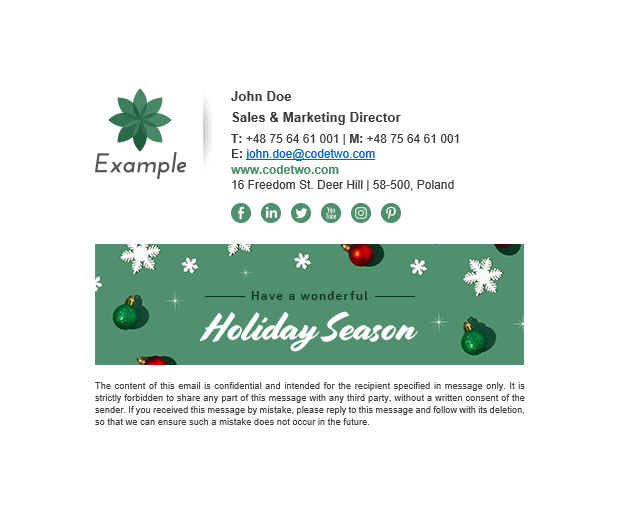 And this simple, yet festive email signature can be found here.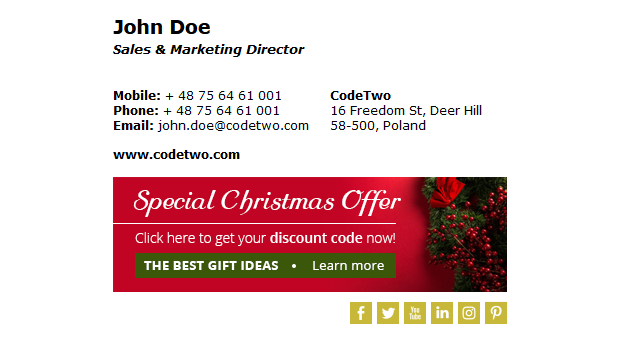 Merry Christmas and a Happy New Year!
Useful links: