Black Friday is almost there. This year's most awaited shopping spree before Christmas is happening on November 25. As there is still some time left, now it is a great chance to let your potential customers know about your offer and discounts. One of the most convenient ways to do so is by automatically adding marketing banners to every email sent outside of your organization.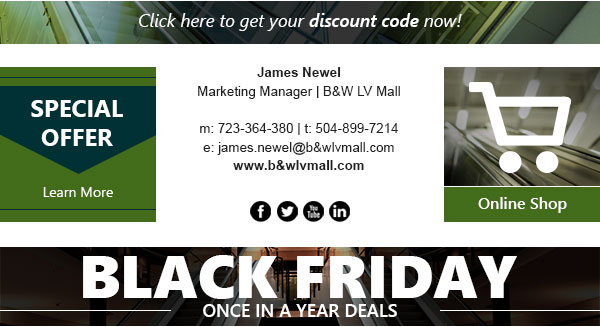 To do it smoothly and professionally, you can use a third party application such as CodeTwo Exchange Rules or CodeTwo Email Signatures 365, which will help you create eye-catching email signatures with marketing graphics before the mad rush begins.
Note: CodeTwo Exchange Rules is the best option for your company if you use the Exchange Server as your email platform. However, if you are using Office 365 to send and receive your emails, choose CodeTwo Email Signatures 365.